NETELLER Cashback Program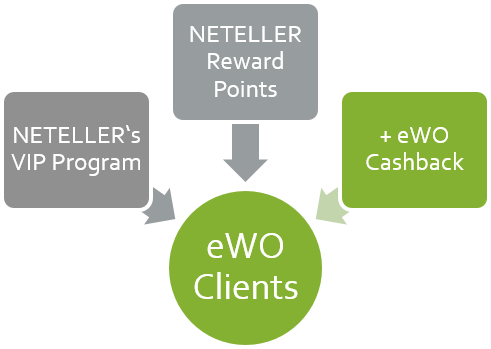 If you are using NETELLER to make transactions, our FREE eWallet-Optimizer Bonus ("eWO Bonus") Program for NETELLER is exactly what you are looking for.
As a client of us, you will automatically be upgraded to the NETELLER Silver VIP status right after your account verification.
You will also have the highest transaction limits, MasterCard ATM Cash-limits of 3,300 USD/day and you the opportunity to have 2 currency accounts.
Besides that, you will also participate in our monthly eWO Bonus Program earning you an additional Bonus which is paid additionally to the normal NETELLER VIP Rewards.
The following page will give you a quick and detailed overview about all benefits you will have by joining our free bonus program. We can also try to add existing accounts to our program. Just submit your account details and we will check if can get you added within 1 business day.

 Instant Silver VIP Status with free MasterCard.


 0.3% Cashback on your Transfers in ADDITION.


 Fully verified within 1 business day.


 Additional & personal Support – 365 days a year.
Verification

Silver status

Cashback

Multi-currency account

Currency conversion (FX Fee)

FREE NETELLER NET+ MasterCard

NET+ MasterCard – Max transaction (POS)

NET+ MasterCard – Max daily (ATM)

Personalized Skype Support – 365 days a year
Regular NETELLER Clients

48 – 72 hours.

Transfer at least 50,000 USD/year.

3.99%

2.700 EUR.

900 EUR.
eWO Clients

12-24 hours.

Right after Verification.

0.3% every month.

1 additional account.

3.19%.

6,300 EUR.

2,970 EUR
All eWO Benefits in Details
NETELLER offers a great wallet, with a fantastic availability and an attractive reward program, but in combination with our free eWO bonus program it will become even more attractive for you. Check the following benefits and see what you will enjoy in addition to the standard NETELLER rewards.
Instant NETELLER silver VIP status with highest deposit and withdrawal limits.
FREE Net+ PrePaid MasterCard with highest ATM limits (3,300 USD/day).
FAST track NETELLER account verification.
NETELLER two-step Authentication security.
Personalized NETELLER customer support.
Personal Skype Support from eWallet-Optimizer.
Additional monthly eWO Bonus Program.
HIGHEST NETELLER Cashback Program on the net.
Monthly free eWO Cash Bonus Program
Every customer who joins our program will earn 0.3% cashback for all outgoing transfers. This cashback will come in addition to the benefits from the regular VIP system. The following table gives you some more information about how much cashback you will earn from the regular NETELLER VIP System.
Transfers from your NETELLER Account to any merchant

0 – 50,000 USD/year (Bronze).

50,001 – 100,000 USD/year (Silver).

100,001 – 500,000 USD/year (Gold).

500,001 – 2,000,000 USD/year (Platinum).

> 2,000,000 USD/year (Diamond).
Monthly NETELLER VIP Cashback

0%

0%

0%

0.25%

0.50%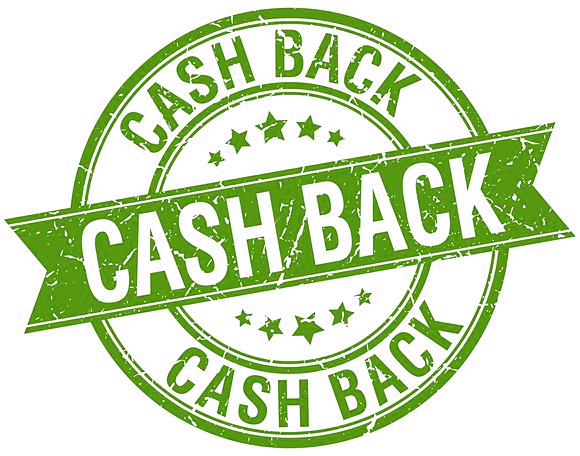 All NETELLER customers who opted in the reward Points program will also collect points for all transfers, which can be redeemed for cash prizes in the NETELLER VIP Store. For bronze, silver and gold VIPs those points equals ~0.18% in cashback, ~0.188% for platinum VIPs and ~0.237% for diamond VIPs (only if you spend them for the biggest possible cash bonuses).
Start to benefit of our monthly eWO Bonus Program
As you can see, joining our eWO Bonus program comes with some huge benefits and is completely free for all our clients. Make sure to not miss anything and proceed by following our instructions on how to join us.
If you have any questions about the eWO Bonus you can earn with us, please do not hesitate to contact us . We are here to help.
Please also check our Facebook gallery for recent eWO Bonus payments or ask your friends what they have already earned in our Bonus Programs for the past years.