NETELLER vs PayPal: Introduction
The PayPal vs NETELLER comparison is different to the NETELLER vs Skrill comparison. NETELLER and PayPal aim for different customers in some parts of their eWallet businesses and therefor offer different conditions.
Most important: PayPal does not provide most Poker, sports betting and online gambling rooms as merchants.
All data of the following NETELLER vs PayPal comparison is updated whenever it is required.
[Total: 10 Average: 3.7/5]
Please contact us if you spot any missing or outdated info on this page.
NETELLER vs PayPal: VIP programs
PayPal does not offer a VIP program like NETELLER,Skrill or ecoPayz do. The information in bricks in the following fee comparison show the benefits of NETELLER VIP members.
requirements to reach & maintain the VIP levels

Bronze VIP

Silver VIP

Gold VIP

Platinum VIP

Diamond VIP

Check for details
NETELLER VIP

(orginal/year amount)

Yearly basis

800 EUR/month (10,000 USD/year)

8,400 EUR/month (100,000 USD/year)

38,000 EUR/month (500,000 USD/year)

155,000 EUR/month (2,000,000 USD/year)
PayPal VIP - not available

n/a

n/a

n/a

n/a

n/a

n/a
NETELLER vs PayPal: Fee comparison
specific VIP status in (bricks)

Available accounts per customer

Available account currencies

One time Signup Bonus

Account management fees

Account unused

Exchange fees (FX)

Receive money

Send money (p2p)

Deposit fees

– bank transfer

– instant bank deposit

– credit card

Withdraw fees

– bank transfer

– cheque

– prepaid card at the ATM

– to merchant site

Check for details
(bronze; silver; gold; platinum; diamond)

1 account
(1;2;2;2;2 different currency accounts)

22

n/a

free

free

1.9% up to 20 USD (1% up to 10 USD for bronze; FREE as silver, gold, platinum & diamond VIP)

free

1.50%

1.75 – 4.95%

7.50 EUR (7.50, 7.50, free, free, free)

7.50 EUR

1.75% (1.75%; 1.75%; free; free; free)

free
n/a

2 accounts
(1 personal + 1 business account)

25

n/a

free

free

2.5%

Free for p2p in same country and currency by using bank or PayPal balance only. By transferring money internationally, with different currencies or by using a credit card the fee is between

2.9% + 0.30 USD (from US to US account) and

7.4% + 0.50 USD (from US to Brazil account)

–>

PayPal User Agreement Receive Money

free

free

free

between 2.90% + 0.30 USD and 7.40% + 0.50 USD

free

1.50 USD

1.95 USD

free (only available at few online gambling providers)
NETELLER vs PayPal: MasterCard comparison
Prepaid Card

– fee to order & annual membership

– costs at points of sale

– balance inquire

– online bank statement

– new PIN

– new prepaid card

– cash withdrawal at ATM limits/24h

– points of sale limits/24h

– delivery time

– available currencies

– validation

– virtual MasterCard

Check for details
10 EUR (10; free; free; free; free)

free

free

free

15 EUR

10 EUR

2,250 EUR

5-10 business days

EUR, USD, GBP, CAD, SEK, DKK, AUD, JPY

3 years
NETELLER vs PayPal: Cashback & Security comparison
Cashback & Promotions

– promotions

Two factor Authentication

– fee to order

– delivery time

– Money-back guarantee in case of fraud

Link to Terms & Conditions

Check for details
NETELLER vs PayPal – Development
NETELLER showed a rapid growth in revenues in the last couple of years. Compared to PayPal with "128 million active registered accounts" and 110 billion EUR value of transactions in 2012, NETELLER is still the much smaller competitor. But with a growing rate of around 20% PayPal grew slower than NETELLER did with more than 34% in the first half year of 2014 alone. Ebay acquired PayPal in 2002 and is benefiting from their own eWallet provider. PayPal revenues represented 40% of eBay Inc. revenues in 2012, showing the strength of that acquisition a decade ago. As of 2015, PayPal is now seperated from the mother company Ebay.
PayPal will probably keep growing with a rate of 20% within the next years. Regarding much smaller fees for personal accounts, but especially for merchants, it will be interesting to see how NETELLER will compete with PayPal.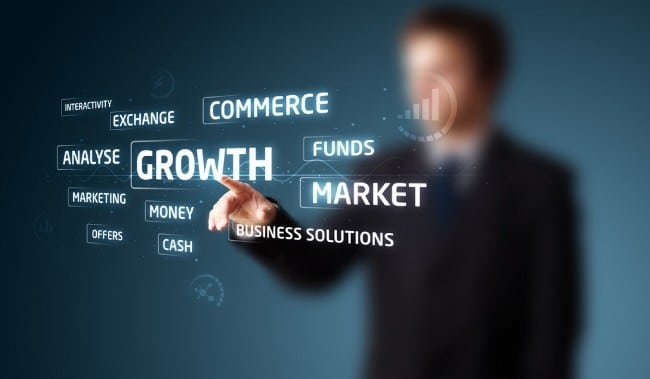 Aiming for the US market, especially the huge online gambling market, could be a way for NETELLER to outperform PayPal within the next 5-7 years. The full consequences of PayPal leaving the Ebay. Inc. groupcannot be foreseen at this time.
NETELLER vs PayPal – Benefits
In most parts Skrill (Moneybookers) and NETELLER are pretty much equal when it comes to their VIP membership. But there are still some main differences, especially for non-VIPs that should be considered before signing up. With recent fee changes, there is even less differences between the two companies. It can be expected that this trend continues and that the product will be mostly the same.
Pro NETELLER
Usage for Online Gambling:
PayPal is not offered by most online gambling providers while NETELLER is widely accepted in that segment.
Fees:
Even though the fees in this PayPal vs NETELLER comparison are provided for personal accounts and are much lower than those for business accounts at PayPal, it is easy to see the huge advantage of NETELLER over PayPal when it comes to their fees. Especially the fees for receiving money and using the PrePaid Card cannot compete with those of Skrill (Moneybookers).
VIP Program:
PayPal does not offer any VIP program, while NETELLER is almost 100% free for any use and offers high rewards with our eWallet-Optimizer NETELLER Program.
Cashback:
We offer the highest available rewards program at NETELLER along with plenty of other benefits. PayPal does not offer any kind of cashback for sent transfers to merchants at all.
Pro PayPal
Biggest e-wallet provider:
With the acquisition of Ebay PayPal became the best known and biggest e-wallet provider on the net. Because of this, most merchants accept the higher fees and offer PayPal as their payment service to be able to reach as many customers as possible.
Safety:
With having an official bank status as Luxembourg-based bank, PayPal is a safe e-wallet provider.
Get additional Bonuses & Support for free
Most people have a PayPal account for smaller transfers or when they buy things at Ebay. But when it comes to bigger transactions, especially for online gamblers and Forex traders, NETELLER is the way better option. The fees are not even comparable for these two e-Wallet providers.
We only provide Skrill and NETELLER with our value added eWallet-Optimizer program, because we want our clients to benefit from the best conditions available.
If you want to learn more about it, please have a look at NETELLER + eWallet-Optimizer Program or contact us .