AstroPay is the most recent partner of the eWO family and we are happy to announce some fantastic news – a great AstroPay cashback promotion.
Cashback and bonuses are one of the most crucial benefit for clients and partners and therefore we are excited to now show you how to earn 1.3% cashback for all your merchant deposits.
Interested? Great! We will now show you how to earn 1.3% cashback with your AstroPay account.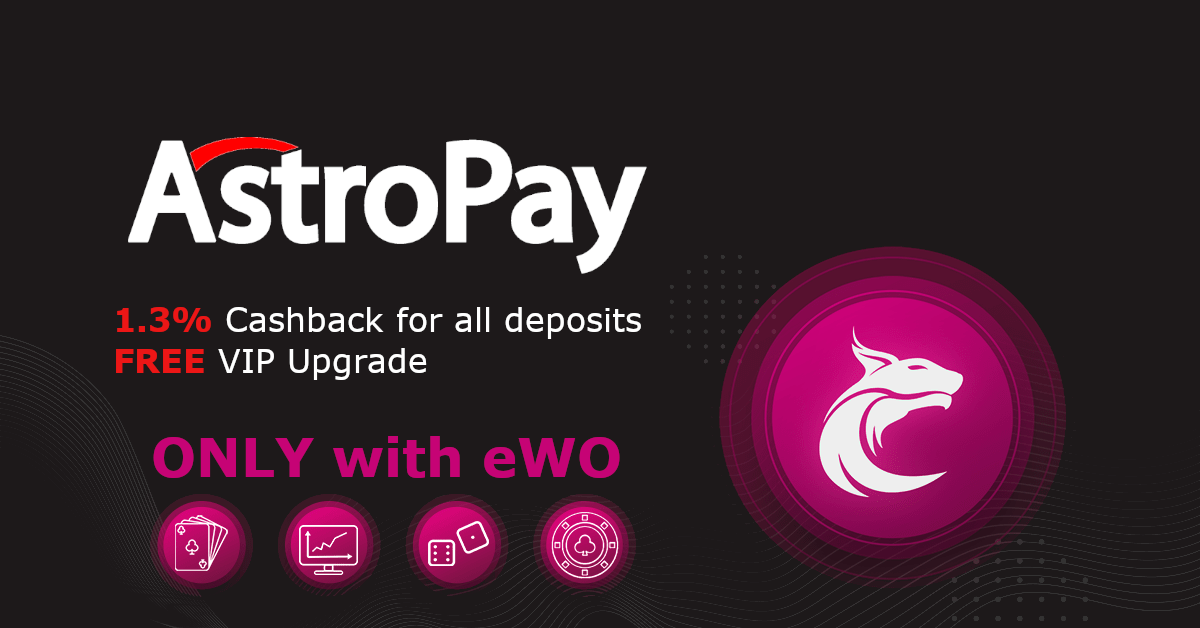 You want it quick and short? Here we go:
  Create an AstroPay Cashback account with us, 

  Contact us to apply for the cashback promo,

  Earn 1.3% cashback for ALL merchant deposits* made in April 2023,

  Get a 5 USD welcome Bonus**.

* You will generate cashback for all merchant deposits – no restrictions!
** Please make sure to use our bonus code "EWOBONUS" during the sign-up process to become eligible to the 5 USD welcome bonus.
Please also note, there is a limited contingent of available bonus offers.
How much cashback can I earn?
You want to become a partner and start referring new AstroPay clients? Get in touch with us to get your personal affiliate link. Please also let us know for any further questions about AstroPay and this great deal. We are always happy to help!