At beginning of May, we already announced the limited and exclusive VIP Promotion from Luxonpay for all eWO clients. We are happy to now announce, that the promotion period was extended and you can benefit from it at least until the end of the year 2022.
For all who missed the promotion and don't know what it is about, let's check out the details again to make sure you will get the most out of your Luxonpay account. In combination with the eWO benefits, you will have the perfect tool to maximize your profits.
Luxonpay VIP Promotion – Become a Luxonpay Noir VIP with eWO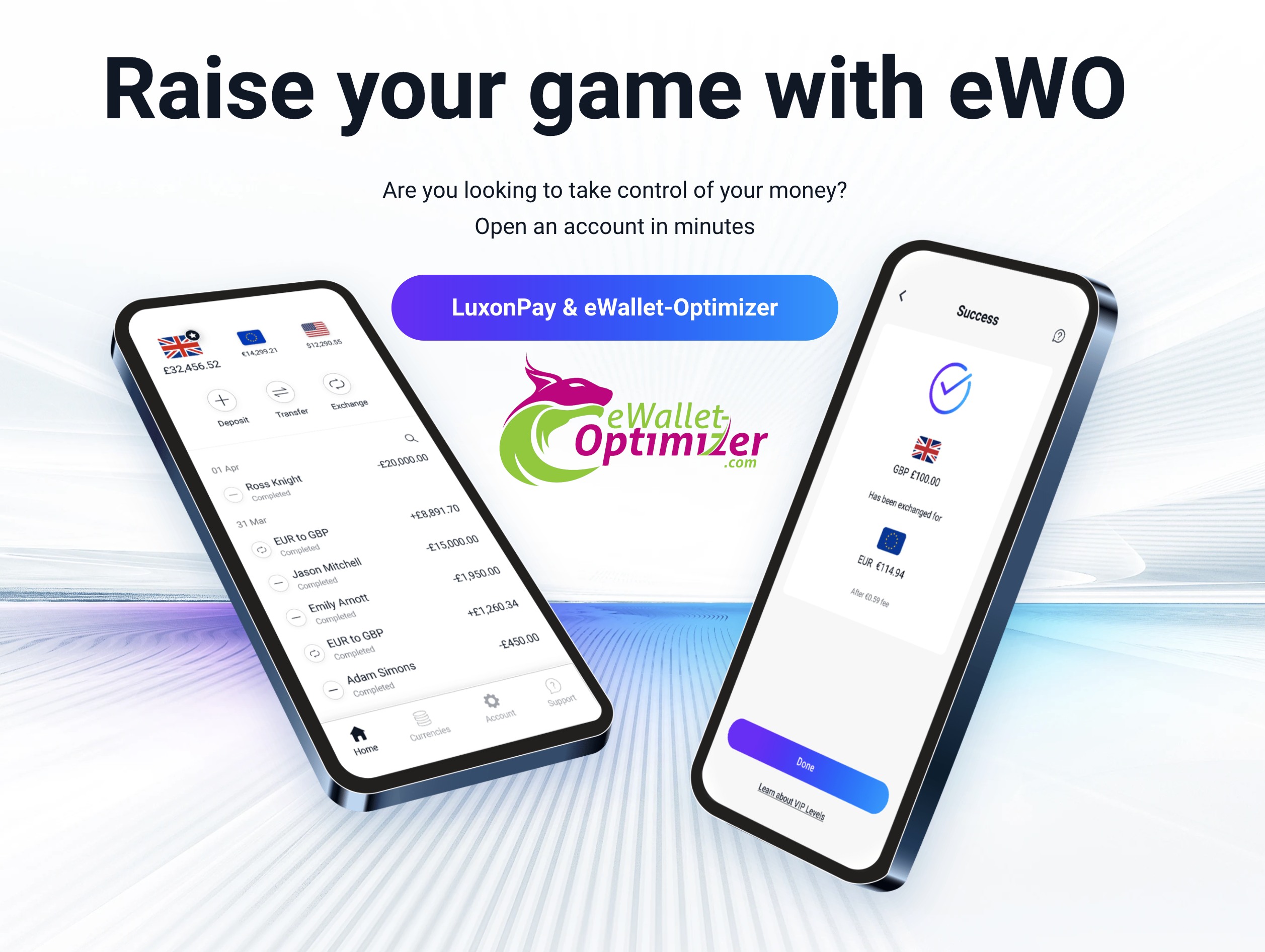 As of August 2022, there are three different Luxonpay VIP level:
Luxonpay Classic VIP,
Luxonpay Premium VIP,
Luxonpay Noir VIP.
Noir VIP is their highest tier which also comes with the biggest benefit, a free currency conversion. Compared to other eWallets that is for sure unique, because almost all of them take a fee for currency conversion even from their highest VIP. Therefore, it is definitely worth to become a Luxonpay Noir VIP to get access to a free currency conversion.
As promised, eWO is eager to always offer the best conditions for their clients and with the special VIP deal you will get a fantastic benefit.
Regular clients (not connected to eWO) need to reach 30,000 EUR in merchant deposits within a quarter to become. Especially for clients with lower monthly volumes, this is hard to reach.
With the special Luxonpay eWO deal, we are now able to offer you a Noir VIP upgrade after reaching only 100 EUR in merchant deposits. This makes it easier for all clients to become a VIP and benefit the most.
How to register your new Luxon Pay account with us and join the exclusive Luxonpay VIP Promotion:
Use our eWO Luxon Pay registration link to create your new account.
Finish the Luxon Pay verification process by providing an ID document, an address verification document and a selfie.
Deposit at least 100 EUR or more and send us a quick message with your mail address.
We will then check and confirm with the Luxonpay team and your account will be upgraded within 1-2 business days.

I already have a Luxonpay account – can I still join eWO?
As mentioned, old Luxonpay accounts cannot be connected to us. However, there are many other providers we work with and many deals we can offer.
Please get in touch with us to discuss and find your personal deal with another partner to also enjoy monthly benefits, free VIP upgrades and much more. We are here to help and set you up with your personal deal.
Become a eWO Partner and generate a passive income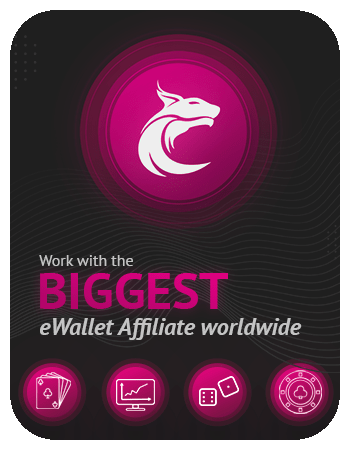 You have a good network of people who are also interested in using eWallets and you want to use your connections to start building a passive income? We should talk then!
We are always looking for new partners who want to promote the best eWallet deals. You will enjoy benefits like:
Your personal affiliate links which you can share in any forum, Facebook groups, Instagram, TikTok or your own website,
Regular and in time monthly payments (weekly or pre-payments for our bigger partners too),
Benefit from the eWO Loyal Program,
Access to your personal eWO Affiliate Dashboard.
Please note, you don't need a website or have access to a network of thousands of people. Anyone who is willing to work and has the motivation to help us grow the eWO family is welcome.
For any further question about the Luxonpay VIP Promotion or any other eWallet related question, please contact us . We are always happy to help.