We are pleased to introduce you to the new Payz Two-step Authentication via Google Authenticator. With this option, you can drastically increase your Payz account security.
Smartphone users can set up the Payz Two-Step Authentication within 5 minutes. Every time you sign in to your account, you use your smartphone app to generate a one-time-use code that is entered along with your Payz username and password.
To activate the Payz Two-Step Authentication, sign in to your account, visit Personal Settings, and open the 2-Step Verification option. Click on 'Enable 2-step verification' to start the process. Please make sure you also install and enable Google Authenticator on your smartphone.
Payz Two-step Authentication – Installation
Install Google Authenticator on your smartphone. You will find it in Google Play/App Store, and it is free to install and use.
Log into your Payz account and go to Settings ⇾ Security.
Click "Edit" on the 2-step verification section.
Follow the instructions on your screen.
Your Payz security feature is now ready to use!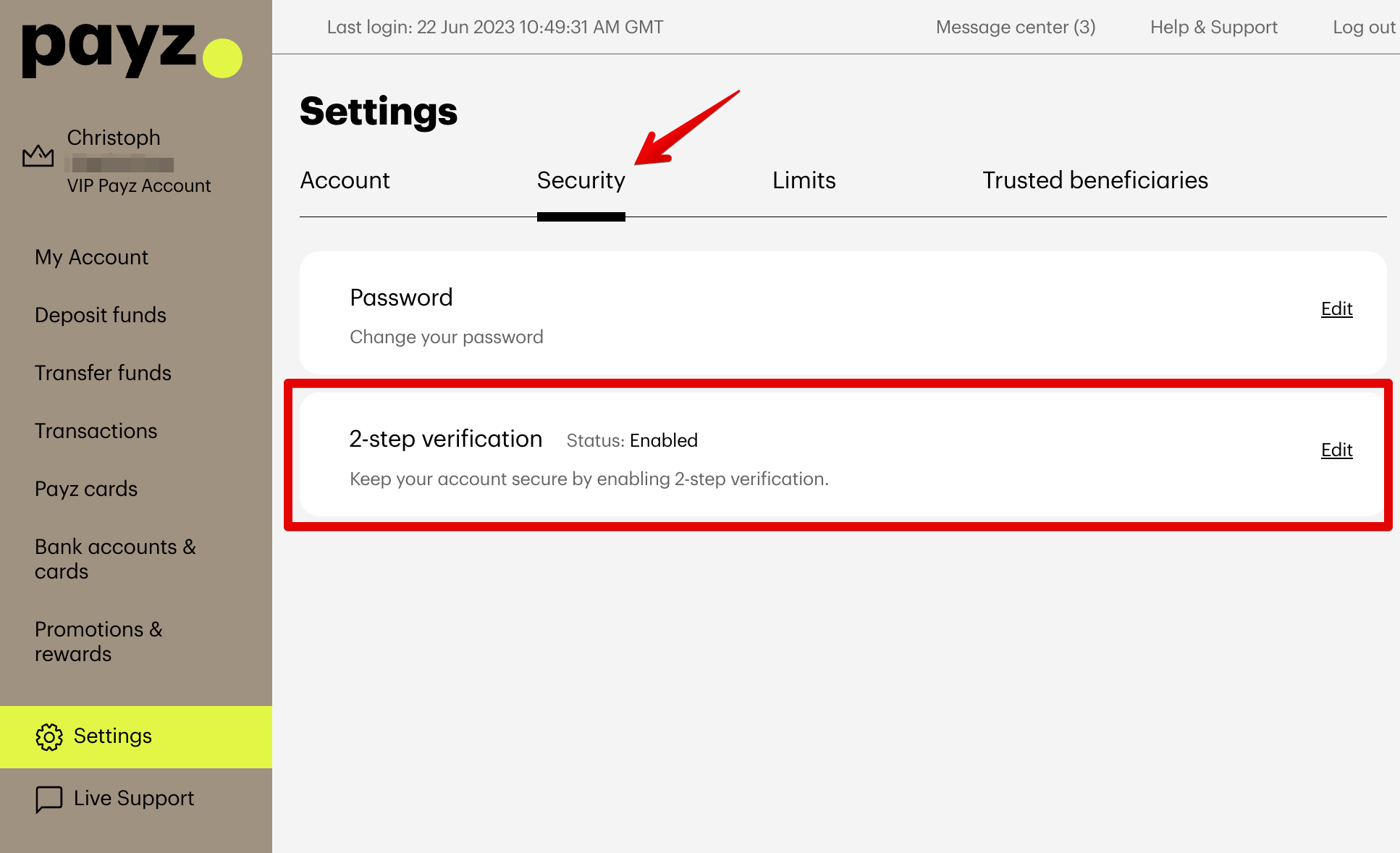 Whenever you sign in to your Payz account or make a payment on any merchant site, you will now be asked for the authentication code, along with your username and your password. Your app will generate a new code every 30 seconds, and you can use every code only one time. This option highly improves the security of your Payz account and keeps your funds safe.
Make sure to join our free Payz Bonus Program and enjoy this great new security feature right after your account verification as well as higher Payz Limits, lower Payz fees, and monthly bonuses of up 0.65%.
If you have any further questions about the Payz two-step authentication, please do not hesitate to contact us .