With our Skrill FAQ, we have summarized some of the most common topics here to give you a quick overview of one of the most popular eWallet providers.
Skrill was founded in 2001 under the name "Moneybookers", took over Paysafecard in February 2013, and was re-branded to "Skrill" in March 2013.
In August, corporate venture capital (CVC) announced the acquisition of Skrill for 800 million USD. Since 2015, Skrill belongs to the Paysafe Group along with its former competitor NETELLER and prepaid payment method Paysafecard.
Together with NETELLER, Skrill is one of the biggest eWallet providers on the market focusing on merchants like online casinos, online poker, forex provider and bookmakers.
Skrill FAQ – Frequently asked Questions
Lets go into some more details now to answer your most common questions and help you find out everything you need to know about Skrill Registration, Verification, VIP Program and much more.
For any further questions, please feel free to contact us at any time. We are always happy to help.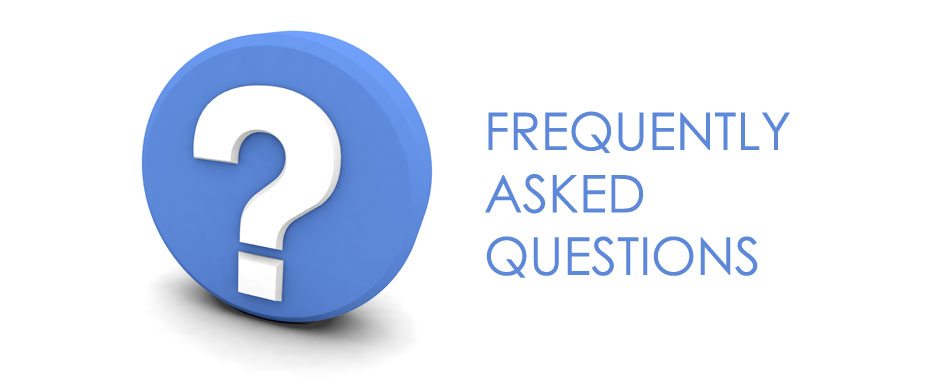 What is Skrill?
Skrill, former "Moneybookers" (MB), allows you to transfer your money fast, safe, and cost-efficiently. With your award-winning eWallet, you can access your funds easily with the Skrill Prepaid MasterCard, to move your money to merchants, pay at more than 130,000 merchants worldwide. Everything free as a Skrill VIP.
Skrill (Moneybookers) is growing very fast. Thanks to their efficient and straightforward paying solution, more than 35,000,000 people use their eWallet service already.
Skrill (Moneybookers) at Wikipedia:
Moneybookers (MB) is an e-commerce business that allows payments to be made through the Internet. For individual users, MB the payment system offers an online deposit account and a low-cost, internet-based alternative to traditional money transfer methods such as cheques, money orders and wire transfers. To merchants, MB allows accepting online payments made with major payment cards or Skrill's own online accounts.

The MB payment system is owned and operated by Moneybookers Limited, a UK-based company registered as a Money Service Business with Her Majesty's Revenue and Customs, regulated by the Financial Services Authority and licensed to operate within the European Union. As of 2012, the system is in the process of being transferred to a sister company Skrill Limited (registered in 2010 at the same address) and re-branded as Skrill.
In the last two years, Skrill (Moneybookers) proves his claim to be one of the fastest-growing e-wallet services in the business. With more than 55,000,000,000 EUR processed transactions and more than 35,000,000 users worldwide, they almost doubled their amount of users as well as transactions in just two years.
In February 2010, The Sunday Times ranked Moneybookers as the fastest-growing private equity-backed firm in the United Kingdom-based on profits. Skrill has been recognized twice for its leading position in the online payment industry by scooping two awards for the 'Best Payment Solutions Provider Company of the Year' award at the International Gaming Awards 2013 and the 'Best Payment System' at the iGB Affiliate Awards.
In March 2015, Optimal Payments, the parent company of the Skrill's rival NETELLER, announced its official proposal for the acquisition of Skrill Group for €1.1 billion. The deal was finalized in the third quarter of 2015, according to the parties. In April 2015, Skrill Group announced that it had completed the acquisition of Ukash, a UK-based competitor of Paysafecard, which was merged during the same year.
In June 2018, Skrill introduced a crypto service that allows customers to buy cryptocurrencies using their balance in local fiat currency to hold an interest in them via Skrill wallet without being able to withdraw the bought cryptocurrencies to a native wallet or any other cryptocurrency exchange.
Skrill Registration
Creating a Skrill account is a straightforward process, and within a few minutes, your account will be fully functional and ready for your first transaction.
Please follow our
Skrill Registration
instruction to register your first or additional Skrill account.
For any questions about the process, just
contact us
.
Skrill Account Verification
The Skrill verification process will be handled with priority for our clients, and usually, you can expect an update within 24 to 48 hours.
To finish the process, Skrill needs the following documents:
A copy of your passport or ID card.
An address verification document like a utility bill or bank statement.
A selfie with a unique code provided during the verification process.
Please check our Skrill Verification instructions for a detailed overview of the full verification process.

Skrill MasterCard
Please check our FAQ about the Skrill MasterCard for detailed information about the Skrill virtual and plastic PrePaid MasterCard.
Please note, the Skrill MasterCard and virtual card is currently available to customers from Europe (EEA Region) only. For all other countries you are not allowed to order the card any more.
Skrill Security
Security is, of course, one of the most important topics when it comes to an eWallet. You need to trust that your money is safe at any time.
Precisely for this, Skrill did a lot to increase the security of its customers and also fulfill the PSD2 requirements. Please check the Skrill Registration article on our website, where we explain the current process in all details. More changes can be expected in the future, and we will keep you posted about any changes.
Skrill VIP Program
The Skrill VIP Program comes with lots of different benefits to optimize your Skrill account even more:
Increased limits.
Lower fees.
Skrill Knect Loyalty Program.
Access to VIP Support.
Free MasterCard and ATM withdrawals (EU only!).
Especially with the Skrill Knect Loyalty Program, you have the chance to collect points for your transactions and earn cash in return. Check our detailed Skrill Knect Review for more information and details about how you profit from it.
Skrill Affiliate
If you want to bring new clients to Skrill to generate a passive income, the Skrill affiliate program is the perfect tool for that to start working as an affiliate yourself.
You will enjoy benefits like:
Up to 20% revenue share.
Commission payments for one year.
Access to marketing material.
A detailed summary you can find on the Skrill Affiliate page, and for further questions about the Skrill, just contact us .
Skrill Support
Skrill offers different channels to get in touch with them:
By email.
Through social media.
Live chat (exclusively for VIP customers).
The contact form on the website.
The response times for the standard support can sometimes be slow, and usually, you can expect an update within 1-3 business days. Once you reach VIP status, you will have access to priority support, which much be. Check our Skrill Support page for more details.
Please note, Skrill, as well as NETELLER, DO NOT offer any Skype support – so please make sure to never share your details with any there to keep your funds safe.
Skrill Crypto Currencies
Crypto Currencies are becoming a more important topic these days, which is the reason Skrill also has added it to their portfolio. However, due to the complexity of this, we recommend checking our detailed Skrill Crypto Review, where you can find all information and details about how you can use your Skrill account to sell and buy cryptocurrencies.
Please also note, this feature is not available to all countries yet. If you cannot find the "Crypto" menu in your account, it, unfortunately, is not available to you, however.
Skrill Mobile App
Skrill offers a user-friendly and easy to handle the mobile app, which gives you full access to all features of your Skrill account. Check your Skrill account balance, send money to your friends, or make deposits to merchants from any place by using your mobile devices. Even account verification is possible through the app.
For further details including screenshots, please check our Skrill App page.
This Skrill FAQ should have given you a good and detailed overview about the most common Skrill account topics to show you how to start using a Skrill account and what benefits you can expect.
For any questions that were not answered in our Skrill FAQ or any of our other pages, please get in touch with us. We are happy to assist with any questions and help you to sort it out.