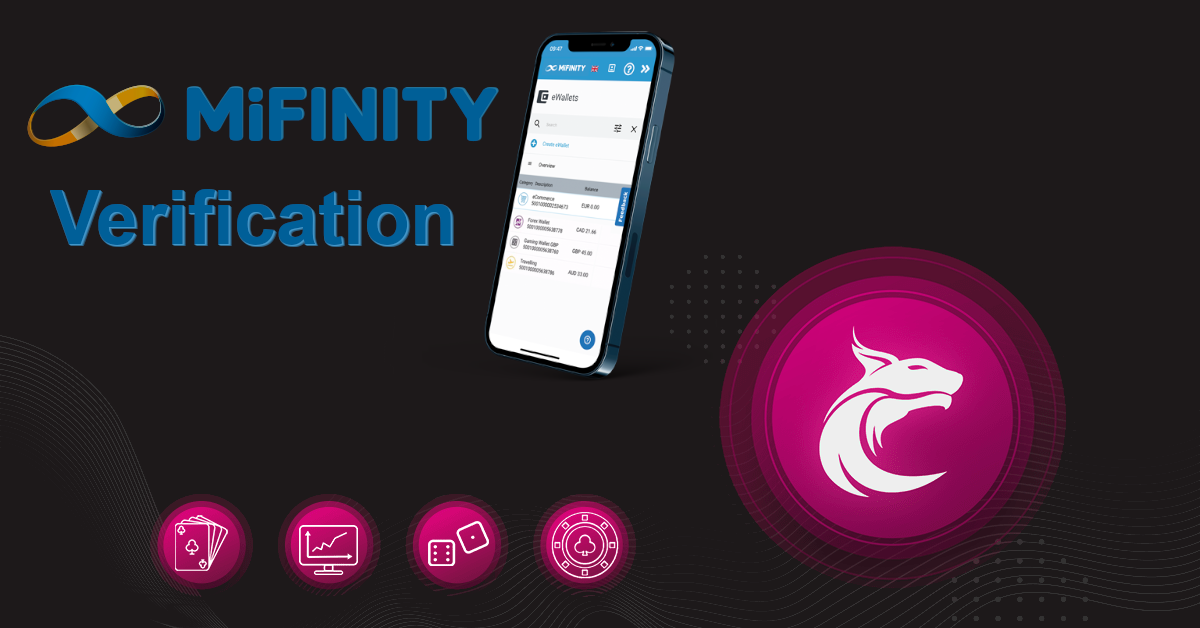 The verification process is often an unpleasant duty for most eWallet users, but we are sure you will think differently after completing the MiFinity Verification process. It will not even take 5 minutes to provide everything they need to finish your verification.
With this page, we will give you a quick guide and all information you need to know to fully verify your account and remove all restrictions. Once your account is verified, you will have access to all the MiFinity and eWO benefits. You can now enjoy the full package of rewards and bonuses.
The easiest and fastest way is by using a webcam or your smartphone to start the verification. However, if you have no access to a webcam you can also upload the pictures directly from your MiFinity account.
MiFinity Verification Process
By starting the verification process, you will see a popup where you can decide if you want to move forward with your computer (webcam required) or if you want to use your smartphone to finish your verification. No matter if you use your phone or computer, the steps will be pretty much identical.
Step-by-Step MiFinity Verification Guide
Login to your MiFinity account and click the verification banner,
Choose your verification method (mobile or webcam),
Take a photo of your passport and a selfie of your face,
Verification completed and will be done within 1-2 days.
Once your MiFinity verification was confirmed, the restrictions from your account will be removed and you can enjoy all benefits, including higher spending limits.
Additional Verification Steps
At a later stage, after becoming more active and using your account regularly, you will eventually be asked to provide some additional verification documents. This is a standard process for many eWallet providers to prove your identity and make sure you are a legit customer.
The following documents can be asked for in this case:
Proof of address like a utility bill (gas, water, electricity),
source of wealth to make sure you are using money which comes from legal activities,
a bank statement.
Please note, if you are asked for those documents, it is not possible to avoid providing the additional stuff and it is only to make sure to provide a safe and legit business to their customers.
For any further questions about the MiFinity Verification or registration process or any question about MiFinity at all, just let us know. We are always happy to help.