If you are looking for easily move and safely store your funds, as well as low Skrill fees, Skrill with eWO is a great choice for you. Combined with our free Skrill Cashback Program you will even get more out of your eWallet.
By signing up with us you will enjoy lots of benefits like lower Skrill VIP Program, monthly special benefits and of course our personalized Skype support 365 days a year.
To make it as easy as possible we have summarized all benefits for you. Take a look at the following guide to find all information about the possible fees and to see how much you can profit compared to regular Skrill customers.
Skrill Fees – MasterCard Fees
The following table gives you a full overview about the fees for the Skrill MasterCard for eWO VIP clients compared to regular non-VIP clients.
As you will quickly see there are lots of benefits for our VIP customers and you should make sure to reach the required volumes to get upgraded.
Please note, currently Skrill does NOT offer their Skrill Prepaid MasterCards for residents of NON-SEPA countries any longer. We don't have any information if this is permanent or if they will offer their card again for all clients anytime soon, but we will keep you posted about any changes.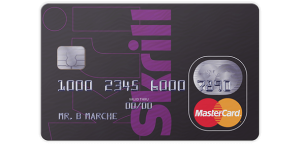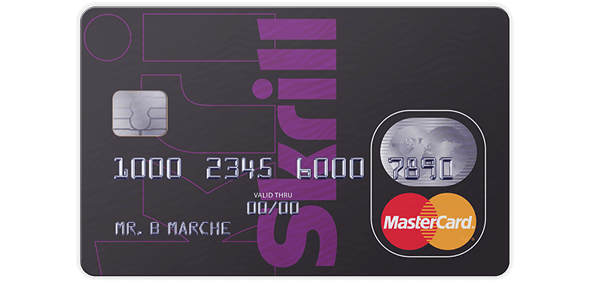 Card issue and activation

ATM Cash withdrawal

Using card for regular payments

PIN reminder

Exchange Fees (FX)

Card replacement (stolen/lost)

Check for details
Regular Skrill non-VIP Client

10 EUR

1.75%

FREE

FREE

3.99%

10 EUR
Card issue and activation

ATM Cash withdrawal

Using card for regular payments

PIN reminder

Exchange Fees (FX)

Card replacement (stolen/lost)

Check for details
eWO VIP Clients

FREE

Bronze VIP: 1.80 EUR
Silver VIP or higher: FREE

FREE

FREE

Bronze VIP: 3.79%
Silver VIP: 2.89%
Gold VIP: 2.59%
Diamond VIP: 1.99%


FREE
Skrill Crypto Fees
Skrill launched their cryptocurrency service in 2018, and now you can buy and sell cryptocurrencies (10 options are available now) using one of 40 fiat currencies. This is a great way to start investing in cryptocurrencies and simply manage them.
In the following table you will find complete information about all fees you will need to pay when you buying and selling cryptocurrencies.
For further info please also check our detailed Skrill Crypto Review.
Buying/selling transactions

Up to EUR 19.99

Between EUR 20 – EUR 99.99

Above EUR 100

EUR/USD accounts with any VIP levels

Other currency accounts with any VIP levels
0.99 EUR per transaction

1.99 EUR per transaction

1.50 % per transaction

1.50 % per transaction

3 % per transaction
Currency conversion fee

P2P crypto transfers
1,5% per transaction

0,5% per transaction
Skrill Fees – Administrative Fees
Administrative fees are very rare, but we provide this information to you so that you can be prepared for the possibility that additional fees in some cases. Check the following table for information about all Skrill administrative fees, and below the table you will find more information of each type.
Fee type

Skrill Inactive Fee

Close Skrill Account Fee

Incorrect Transaction Reversal Fee

Chargeback Fee

Attempted cash upload fee
Fee amount

5 USD / Month

150 USD / One Time

Up To 25 USD

25 USD

10 USD Per Upload
Skrill Inactive Fee
This fee is charged if you have not used your Skrill account for 12 months and more. If you have money in the account, then each month you will be charged 5 EUR or the equivalent in another currency (if your account is non-EUR). Please, log in to your Skrill account at least once a year to avoid this fee.
Closed Skrill Accounts Fee
The Skrill Term of Use requires all Skrill users to provide accurate and truthful information about themselves. In case you do not follow this rule, Skrill has the right to close your account and charge an administrative fee. We want to note that we have never heard that such a fee was charged from one of our customers and partners.
Incorrect Transaction Reversal Fee
Please, be careful when specifying the payment details of the withdrawal! If you made a mistake and entered the wrong payment details, you can contact the Skrill support to get help with a refund. However, in this case, an additional fee will be charged to you, and Skrill does not give any guarantees that their efforts will lead to a refund.
Chargeback fee


If you uploading funds to Skrill using a bank card and then used a chargeback, Skrill will charge an additional fee of 30 USD.
Since the merger of Skrill and NETELLER, combined to the Paysafe Group, the fees of both eWallets are now very much the same.
While the conditions to become Skrill VIP and NETELLER VIP are still a bit different the fees are adapting to each other.
For the full info please check our detailed Skrill vs NETELLER comparison.
Optimize your Skrill account with eWO
Skrill is already a good choice out of the box, but combined with all benefits of your free eWO program you will get the most out of it. Enjoy lower VIP requirements, our monthly special benefits and our personalized Skype support.
Skrill & eWO

 Easier & faster Skrill VIP Status Upgrades.


 Higher Skrill Limits with easier VIP Status.


Monthly special benefits – get in touch for all details.


 Additional & personal Support – 365 days a year.