MuchBetter Review – Overview
In this article, you will find a detailed review of MuchBetter, as well as how to register your new MuchBetter account and how to pass verification successfully. You will also find an overview of MuchBetter's security, the fees & limits, and information about their Mastercard and Mobile App.

After registering and verifying your account, you will be able to enjoy benefits such as increased limits, a free MasterCard, and a device for contactless payments.

Very low fees.


FREE p2p transfers.


Convenient & secure mobile app.


Availability in popular merchants


MasterCard only for the EU.


No VIP program.
MuchBetter Review – Facts & History
The MuchBetter app is a fairly new payment solution designed to make eWallet transactions easier. Since it was founded, more than 550 Merchant partners added it as a deposit and cash-out option. It can be comfortably used for storing, sending and moving money. MuchBetter offers its services to users from all over the world and only a few countries are excluded.
The UK payments company MuchBetter was founded in 2016 are licensted by the FCA (same as other eWallets) and is under the jurisdiction of the United Kingdom as an authorized issuer of electronic money.
MuchBetter Review – Awards
Over the past few years, MuchBetter has received many awards, including:
SBC Awards 2019: Mobile Payment Solution of the Year.
Emerging Payments Awards 2019: Most Innovative Mobile or Financial Service Payments Solution.
MPE Awards 2019: Best Startup Innovation Award.
The Cards & Payments Awards 2019: Best Alternative or Digital Payments Programme.
Payments Awards 2018: Payment Innovation of the Year.
EGR Awards B2B 2018: Services Rising Star.

MuchBetter Review – Registration
Registering an MuchBetter Account is quick and simple with eWallet-Optimizer. Just follow these instructions and creating a new account will take only a few minutes.
Five easy steps to register your MuchBetter account
Sign-up your account through the MuchBetter homepage or mobile app-
Enter your phone number, access code (password), and select the account currency (USD, EUR, or GBP) at the registration form. Enter your personal information: first name, last name, e-mail, date of birth, and address. Accept the Privacy Policy and Terms of use.
You will need to specify a 6-digit security code in the opened window, which MuchBetter will send to your phone number.
After confirming the code, you will receive an SMS with a link to the app.
Install the application, enter the registration data, fund your account and start using MuchBetter!
The last stage is verification. It is necessary to increase the limits, and you will also be able to get a free MuchBetter MasterCard (only for EU countries).
MuchBetter Review – Verifications
MuchBetter verification of identity is available directly in the App and takes just a few minutes. You only need a camera on your phone and an identity document: passport, ID-card, or driver's license. Then allow the application access to your camera, point it at the document, and take a clear photo from both sides. MuchBetter will check your documents within a few minutes. After successful confirmation, MuchBetter will increase the limits for your account, and you can transfer money to other users, get a free MasterCard and a device for contactless payment.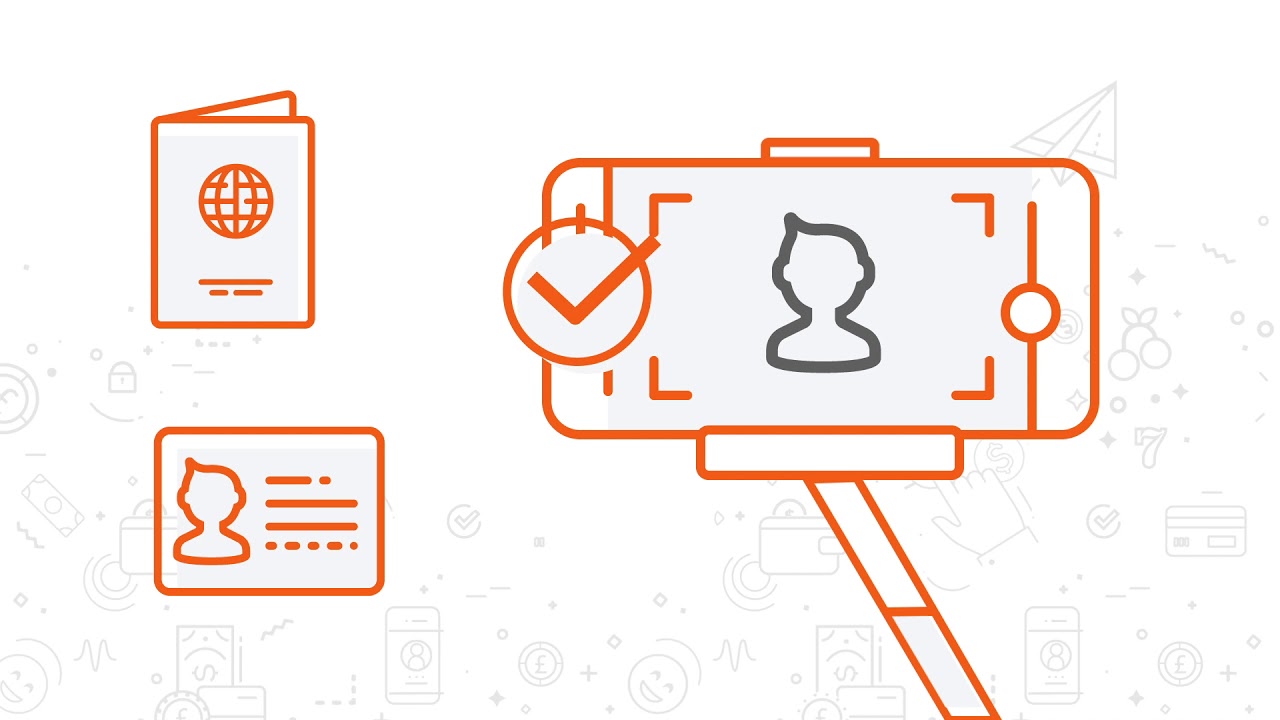 As with any other eWallets, MuchBetter charges a fee for some transactions. Covering them all in this review would be too much, so here we briefly list some of the most important fees.
Deposit fee:
The fee for uploading funds depends on the payment method and your region. You can see the actual prices in your account. Here are the costs for the most popular deposit methods: Bank Transfer – FREE, VISA / MasterCard – 0 to 5% (depending on region), Yandex – FREE, BITCOIN – 2%
Bank Withdrawal fee:
The withdrawing funds' fees through SEPA bank transfers are 2 – 2.5%. Withdrawals to Bitcoin – 2%, Yandex – 2.5%.
Money transfer fee:
P2P-transfers between MuchBetter users are entirely free.
FX fee:
0.99 % for currency conversions between USD/EUR/GBP.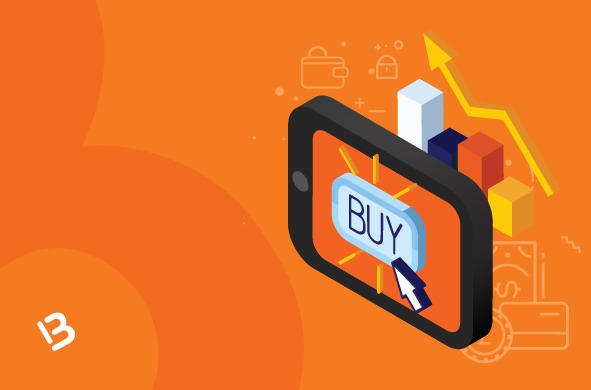 MuchBetter Review – Limits
If your MuchBetter account is unverified, then the limits are rather low. However, after successful verification, the limits will be increased. As for deposits to the MuchBetter account, the limits vary depending on the method that you choose. However, the minimum that can be deposited is 10 USD / EUR / GBP.
When you withdraw funds from MuchBetter, the minimum amount depends on the used method, but usually, it is not less than 10 USD / EUR / GBP. The exact limits for your account will also depend on your country of residence. Therefore, check your limits in your account in the app to be sure.
MuchBetter Review – Security
MuchBetter pays great attention to the security of user accounts. You can enter the app using a fingerprint and dynamic security codes. There is also a transaction analysis system to ensure the passage of exclusively legitimate transactions.
Several security measures will protect your account:
To log in, you need to enter the 4-digit access code specified during registration (it is advisable not to use the date of birth and consecutive numbers).
Activation code when you use a new device. Every time you want to access your eWallet through a tool that you have not used before, MuchBetter will send a unique activation code to your phone number.
Touch-ID – you can enable access to the application with a fingerprint and use this method instead of an access code.
Timeout – when the screen locks or you are inactive in the application for 90 seconds, the application will automatically disconnect you.
MuchBetter Review – MasterCard
MuchBetter MasterCard is a plastic card that you can order for free after verification and receive by mail and you can withdraw money from the card at any ATM in the world that supports MasterCard, as well as use it for payments in stores and online.
Unfortunately, MasterCard sends cards only to EU countries. And if you are from another country, this service will not be available to you, while all other features of MuchBetter remain available.
In addition, you can get a special NFC device for contactless payments in the form of a key-chain and use it for payments wherever Wi-Fi is available.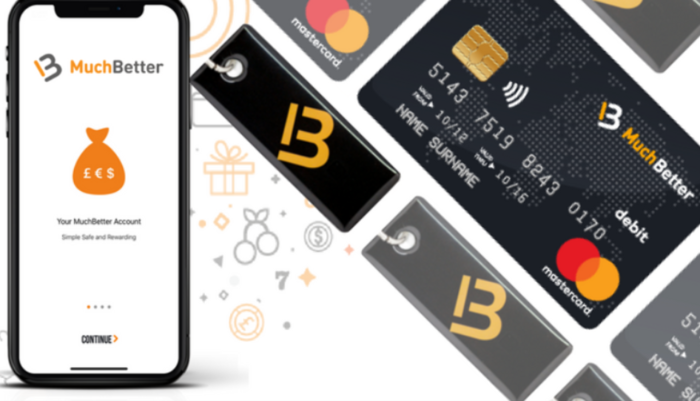 MuchBetter Review – Mobile App
Since the MuchBetter account is managed through the app, this is the main tool. MuchBetter pays great attention to the application, therefore it is executed efficiently, works without failures and has a simple and intuitive interface.
With the MuchBetter App, you can do everything: deposit funds to your account, make transfers, check the transaction history, pass verification, order a MasterCard, and withdraw funds.
When making transfers, you can also choose to perform these on your computer screen by scanning a Bar Code shown in the app.
You can download the application for free in the Apple App store and Google Play.
MuchBetter Review – Screenshots
MuchBetter users can choose any convenient deposit option from the ones that are available for their region.


























Please note that some methods are local and not available for everyone. Also, the size of the fees varies depending on your country of residence.
MuchBetter users can choose any convenient withdrawal option from the ones that are available for their region.






You can also withdraw money from an ATM using a MuchBetter MasterCard, or make a p2p transfer to another MuchBetter account.
MuchBetter Review – Support
MuchBetter offers a fast and responsive support service – you can report your problem through the App and receive an email response within an hour. There are not many reviews on Trustpilot so far, the average rating is 3.4 out of 5 which is a really good rating for an eWallet provider compared to other companies. Therefore it is safe to say that you can expect a fast update from them for most of your issues.
MuchBetter Review – Serviced and restricted countries
MuchBetter accounts are serviced almost worldwide. Restrictions apply only to certain countries.
Serviced countries are marked in light-orange.
Entirely restricted countries are marked in grey.
And the MuchBetter MasterCards are available only to users from EU countries marked in orange.

MuchBetter
Where does MuchBetter provide services?
Serviced Countries
Please check the following list of countries/regions where you can create an account, deposit to any merchant and have access to different deposit and withdrawal options.
Please note that only EU users can get a free MuchBetter MasterCard after verification. Besides the fact that customers from other countries cannot receive MasterCard, all other services are available.
Albania

Algeria

Andorra

Angola

Antigua and Barbuda

Argentina

Armenia

Australia

Austria

Azerbaijan

Bahamas

Bahrain

Bangladesh

Barbados

Belarus

Belgium

Belize

Benin

Bhutan

Bolivia

Bosnia and Herzegovina

Botswana

Brazil

Brunei

Bulgaria

Burkina Faso

Burundi

Côte d'Ivoire

Cabo Verde

Cambodia

Canada

Central African Republic

Chad

Chile

China

Colombia

Comoros

Congo

Costa Rica

Croatia

Cyprus

Czech Republic

Denmark
Djibouti

Dominica

Dominican Republic

Ecuador

Egypt

El Salvador

Equatorial Guinea

Estonia

Eswatini

Fiji

Finland

France

Gabon

Gambia

Georgia

Germany

Ghana

Greece

Grenada

Guatemala

Guinea

Guyana

Haiti

Holy See

Honduras

Hungary

Iceland

India

Indonesia

Ireland

Israel

Italy

Jamaica

Japan

Jordan

Kazakhstan

Kenya

Kiribati

Kuwait

Laos

Latvia

Lebanon

Lesotho
Liberia

Liechtenstein

Lithuania

Luxembourg

Madagascar

Malawi

Malaysia

Maldives

Mali

Malta

Marshall Islands

Mauritania

Mauritius

Mexico

Micronesia

Moldova

Monaco

Mongolia

Montenegro

Morocco

Mozambique

Namibia

Nauru

Nepal

Netherlands

New Zealand

Nicaragua

Niger

Nigeria

North Macedonia

Norway

Oman

Pakistan

Palau

Palestine State

Panama

Papua New Guinea

Paraguay

Peru

Philippines

Poland

Portugal

Qatar
Romania

Russia

Rwanda

Saint Kitts and Nevis

Saint Lucia

Saint Vincent and the Grenadines

Samoa

San Marino

Sao Tome and Principe

Saudi Arabia

Senegal

Serbia

Seychelles

Sierra Leone

Singapore

Slovakia

Slovenia

Solomon Islands

South Africa

South Korea

Spain

Suriname

Sweden

Switzerland

Syria

Tajikistan

Tanzania

Thailand

Timor-Leste

Togo

Tonga

Turkey

Turkmenistan

Tuvalu

Uganda

Ukraine

United Arab Emirates

United Kingdom

Uruguay

Uzbekistan

Vietnam

Zambia

Zimbabwe
Serviced Countries with MasterCard available
Customers from EU countries can order MasterCard for free after verifying the account. Check the following table to find all countries where you can use all services, including the MuchBetter MasterCard.
Austria

Belgium

Bulgaria

Croatia

Cyprus

Czech Republic
Denmark

Estonia

Finland

France

Germany

Greece
Hungary

Ireland

Italy

Latvia

Liechtenstein

Lithuania
Luxembourg

Malta

Netherlands

Norway

Poland

Portugal
Romania

Slovakia

Slovenia

Spain

Sweden

United Kingdom
Non-Serviced Countries
The following overview shows all countries where you are not allowed to hold a MuchBetter account.
Afghanistan

Camroon

Crimea

Cuba

Eritrea

Ethiopia

Iran

Iraq
Kyrgyzstan

Libya

Myanmar

North Korea

Somalia

South Sudan

Sri Lanka
Sudan

Trinidad and Tobago

Tunisia

United States of America

Vanuatu

Venezuela

Yemen