The Payz registration process is easy and takes only a few minutes.
With our Payz registration guide, you will create your account with the following benefits:
INSTANT Payz gold VIP level and no transfer limits.
FREE multiple currency accounts.
No fees for inter-account transfers (p2p).
The Highest available Payz limits.
Up to 3 free Payz Prepaid MasterCard.
The currency conversion fee of 1.25-1.49% only.
Fast verification for our clients.
24/7 support by Payz.
Additional Email & Skype Support by us.
Up to 0.65% Cashback on your transfers to merchants every month.
For a full overview about the eWallet, please also check our detailed Payz Review.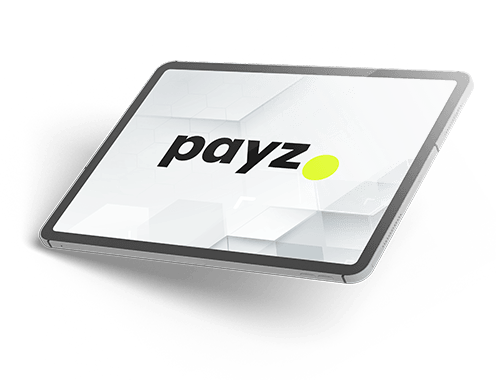 ecoPayz Registration – Instant gold VIP Level
Make sure to clear your browser cookies and use our sign up link for the Payz registration to benefit from our special eWO Payz cashback program and increased transfer limits.
At the Payz signup form, enter all your account and personal information and choose a currency for your primary ecoPayz account.
Your Payz account is now almost ready, and you can log into your account.
Please make sure to submit your data to our website so that we can add you to our Payz Cashback Program, including all benefits.
Send a scan of your passport or ID with both sides and all four corners visible, a document which verifies your address (like a utility bill, a bank statement, or certificate of residence) AND a selfie of your face to

[email protected]

with the subject "Account Verification: (your Payz account ID)"​.
Once you receive our confirmation, your account is ready to go.Now you can enjoy all benefits, including up to 0.65% Payz Cashback for your transfers from your Payz account to any merchant.
Your account will be verified and upgraded to Gold VIP within 24 hours at the latest. Usually it will take only a few hours to get upgraded and be ready with your account.
If you have any issues with the verification process, please do not hesitate to contact us.
ecoPayz Registration – Creating another Currency Account
Payz makes it easy to use multiple currencies in one account. To add another Payz currency account, simply follow these steps:
Log into your Payz account and choose the "My Account" tab from the left-handed menu,
Add the bottom of this page you will find "Add currency account",
After clicking it, you need to choose a name for the new currency and decide which currency your new account should have.
That's it. Your new currency account will be created and show up right away in your Payz dashboard. You will now have another account ID number, which you can use to receive money in your preferred currency.
You can open up to 43 different currency accounts to make sure you have anything you need.
If you have any further questions or problems with your Payz registration, please contact us . We are here to help you.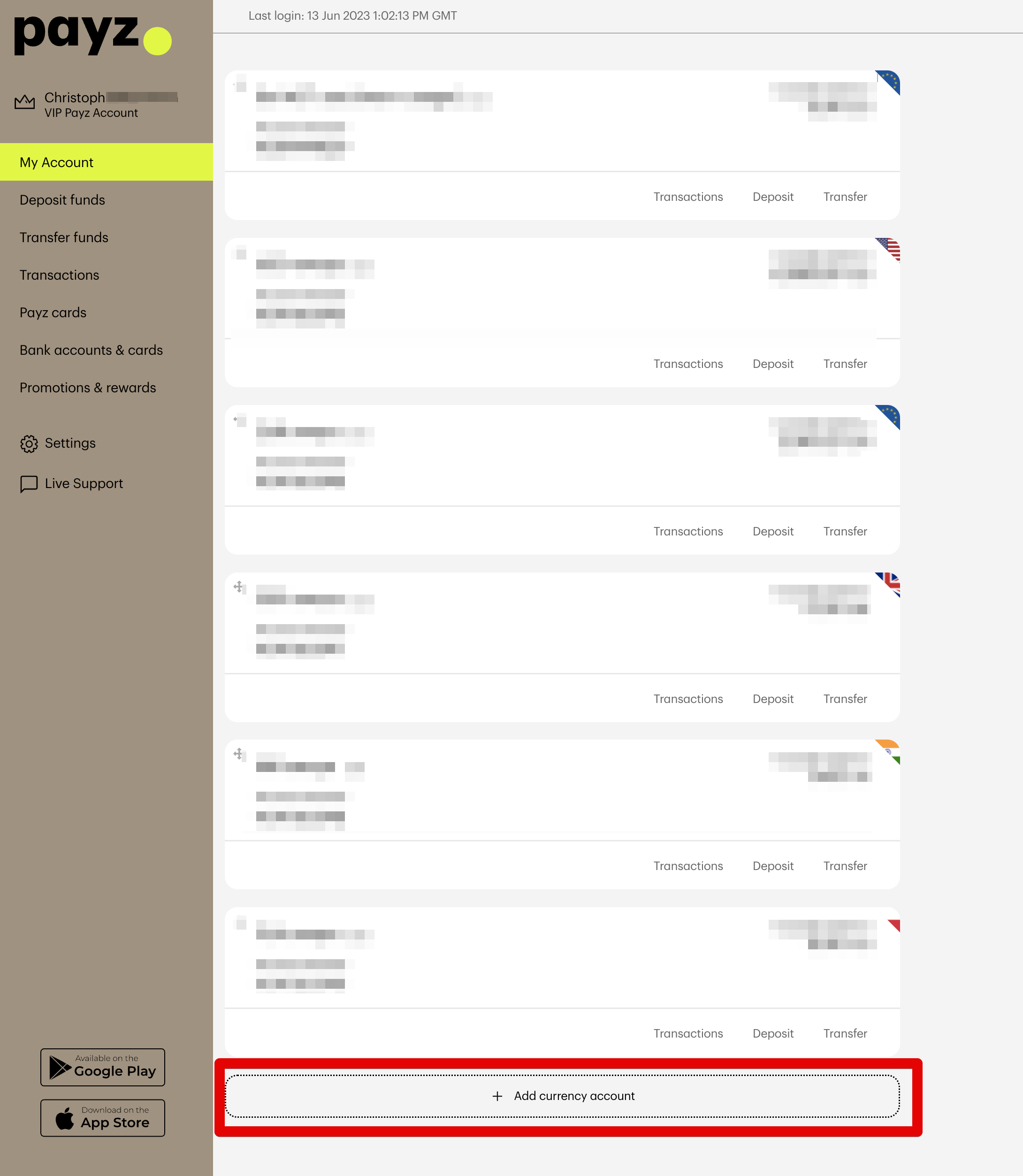 New ecoPayz Account
---
2

Send the data of your new account below to join our FREE eWO Bonus Program.
New ecoPayz Account
---
2

Send the data of your new account on the left to join our FREE eWO Bonus Program.