With our detailed Payz Bangladesh review, you will know about all Payz benefits. Find guides about Payz Registration in Bangladesh, Payz Verification, and much more.
Register your new account, get instant Silver VIP after verification, and enjoy many benefits with eWO. Enjoy simplified verification, special monthly bonuses, and personalized support from the most trusted partner.
Payz + eWO
Please register a new account with eWO and receive many benefits from our Loyalty Program. Verify your account and get instant Silver status with increased limits. Of course, you will also have access to the Payz VIP system's standard benefits.
Get the most out of your account and join our eWO Bonus Program now.
Please contact us if you have any questions.

No fees for P2P transfers (Gold VIP).


Much lower fees than Skrill & NETELLER.


Fast and easy Support.


Payz card for Bangladesh is not available.


Some large sites are not yet integrated.

Simplified verification.


Special monthly bonuses.


Fully verified within a few hours, 7 days a week.


Personal Support – 365 days a year.
How to register an Payz account in Bangladesh
Setting up an Payz account in Bangladesh is very easy and will only take you a few minutes.
Follow these 3 steps and you will create a free Gold account:
Fill in the account information: username, e-mail, password, country, profile language, profile currency. Add personal information: name, date of birth, address, phone number, source of funds. Also, fill in the captcha and confirm a new account's creation.
Please send us your account details (ID, email) to join the eWO Bonus program. If you have an account and want to join our free Bonus Program, fill out our join form, and we will check if we can add you.
Please also see our detailed instructions about Payz Registration for more information.
How to verify Payz account in Bangladesh
If you want to have an Payz Silver and withdraw funds from your account, you need to verify your account. Join our eWO Payz program; then, the verification procedure will be faster and easier for you. You will receive an e-mail from us with detailed instructions, and you will need to send to email [email protected]:
Good quality scan or photo of your ID/passport (1 MB or more). All four corners of the document should be visible.
A scan or photo of a recent utility bill or bank statement with a date no more than three months ago. Make sure the document has a stamp.
A selfie of your face.
Please enter your account ID as the subject line! And that's all.
If you registered in the Payz through eWO, your documents are verified in a few hours.
You can also go through verification in your Payz personal account. But it will be longer and more difficult. Therefore, we recommend you go through the verification process with eWO via email.
Verification through Payz account:
Log into your Payz Bangladesh account.
On the right side, you will see the banner "Upgrade to Silver ecoAccount now" – click on the "Upgrade for free" button.
In the new window, you will find 3 points: e-mail, secret question, and identity verification.
After completing the first two steps, proceed to identity verification. First, select the type of ID, then upload photos.
Add a document to verify your address.
Take a selfie of your face.
Please also check our detailed Payz verification guide to learn more.
Payz fees and limits in Bangladesh
Fees
As with other eWallets, there are some fees charged when using Payz. But, Payz fees are much lower than popular Skrill and NETELLER. As a rule, Payz charges fees for deposit, withdrawing money and converting currency. At the same time, transfers to merchants are free and are not subject to fees!
Deposit fees

Bank withdrawal

P2P Transfer
0-10% (depending on the chosen deposit method).

2.90 - 10 EUR (depending on your region and account status).

Silver VIP - 1,5% (min 0.5 EUR)
Gold VIP (free and instantly with eWO) - FREE
Limits
After you become Payz Silver, you will have higher limits.
Please note that the limits depend not only on the VIP status but also on the payment method you choose. Find all limits in the personal account – choose a method of depositing and withdrawing funds to see it.
Also, check out our full Payz limits review to find out more.
How to deposit to Payz from Bangladesh
The Payz eWallet offers the following deposit methods:
VISA credit and debit cards from Bangladeshi banks.
Bitcoin.
Recently, Bitcoin funding has become more and more popular. This is a new Payz deposit option for Bangladesh. Find out how it works in our Payz Bitcoin article.
How to withdraw money from Payz in Bangladesh
There is only one option to withdraw funds from Payz in Bangladesh: bank account. Of course, if this bank account registered in your name. Also, note that you will need to provide information on your actual source of income.
To make a bank transfer from Payz in Bangladesh you will need to link your bank account to your account. It takes several business days to confirm your bank account, so we recommend you do this in advance.
If you want to attract new Payz customers, then our Affiliate Program is the best choice. By becoming our partner you will have access to:
Exclusive eWO Loyalty Club;
Weekly commission payments;
Detailed and timely updated reports;
Automated referrals adding and VIP-upgrade of accounts;
Opportunities to order pre-payments
And many other benefits.
New users will be happy to join Payz with excellent conditions for Payz users.
Find out more about our eWO Affiliate Program or contact us .
Payz Bangladesh – Conclusion
As you can see, Payz is a great choice for Bangladesh users. Some popular bookmakers already offer Payz (for example, Betway). We prepared a complete list of Payz merchants for you, so you can find your favorite merchants.
In any case, other large gambling platforms will soon add an eWallet. For example, Payz is available at bet365 for Japan, and we expect other countries soon.
By joining to Payz with eWO, you will get even more benefits: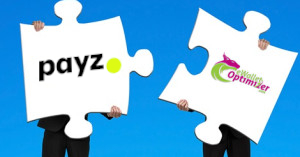 Simplified verification.


Special monthly bonuses.


Full verification in a few hours, seven days a week.


Personal eWO support – 365 days a year.
Please contact us if you have any questions about eWO Bonus Program or Payz in Bangladesh. We will be happy to help!
New ecoPayz Account
---
2

Send the data of your new account below to join our FREE eWO Bonus Program.
New ecoPayz Account
---
2

Send the data of your new account on the left to join our FREE eWO Bonus Program.