NETELLER Affiliate
The NETELLER Affiliate program is similar to the Skrill Affiliate program. Affiliates can apply to become NETELLER Affiliates in order to receive a life time revenue share depending of referred clients depositing activities.
The NETELLER Affiliate commission is paid monthly right into the affiliate's NETELLER member account. They provide a detailed reporting system where affiliates can review stats and generated commission daily in their account login.
NETELLER Affiliate – Revenue share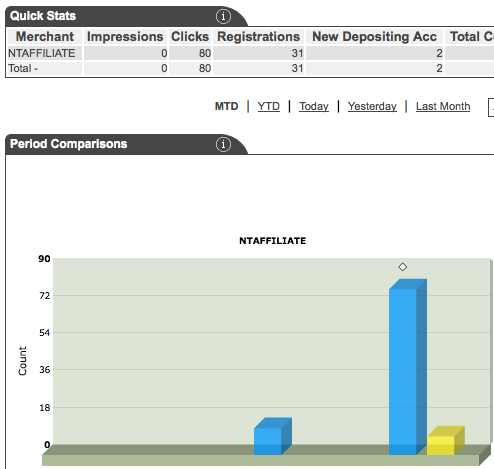 Referring to NETELLER Affiliate Terms & Conditions, affiliates can earn 20% revenue share, uncapped –for the life time of referred customers. The Skrill program offers a different revenue model which does not give life time earnings.
Considering a referred customer transfers 100 EUR from his NETELLER account to a merchant who pays 2.5% fee, the NETELLER Affiliate will then earn:
100 EUR * 20% * 2.5% = 0.50 EUR.
A NETELLER Affiliate can check his affiliate earnings within the NETELLER Affiliate tool where all data are updated daily and detailed presented.
NETELLER Affiliate – Contact
If you want to learn more about the NETELLER Affiliate program, please feel free to contact affiliate@neteller.com.
You might also want to contact us to benefit of our excellent relationship and possible sub-affiliate offers.
NETELLER Affiliate – US Affiliates
Affiliates operating from the US are not able to join the program at this time.
If you are from the US and still interested in promoting eWallet like NETELLER or Skrill, you might want to learn about our partner program instead.
NETELLER Affiliate – eWallet-Optimizer Partner Program
Please check our partner program to learn more about how to advertise eWallets with our help without any time commitments and best possible conditions for your customers by earning a full NETELLER affiliate share.
You clients will benefit of the highest valued eWallet program while you as a partner can maximize and monetize your network opportunities by advertising eWallets without further time commitment.
With our internal support team within the eWallet brands and our additional help, we are able to take care of our clients' & partners' issues whenever it is needed.
Please do not hesitate to contact us if you further questions about the NETELLER Affiliate Program.