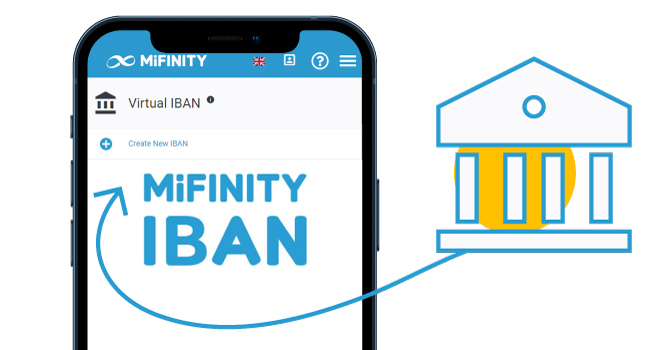 One of the biggest benefit of MiFinity compared to other eWallet providers is the MiFinity Virtual IBAN. We will now show you what exactly the virtual IBAN is and what benefits you can get from it.
The most important benefit is that there are no fees involved for topping up your account if you use the IBAN. This, of course, makes it to one of the best deposit options available.
Please note that the Virtual IBAN is only available to customers from EEA region or UK. Clients from other countries won't have access to it, unfortunately.
IBAN stands for "International Bank Account Number". Most of you will already know and use IBANs regularly, as this is basically a standard feature to transfer money from one bank account to another within the EEA region or the UK.
Before IBAN was introduced there were lots of different standards for bank account identification which was also the reason for any transaction errors. By creating this standard for all countries (EEA and UK) it becomes much easier to handle international transfers.
MiFinity now offers the option to create a MiFinity Virtual IBAN connected to your MiFinity account. Meaning, you can receive funds from any IBAN enabled account to top up your eWallet.
MiFinity Virtual IBAN – Your benefits
Here are list of all benefits that come with creating your MiFinity Virtual IBAN:
Available in 2 currencies (EUR and GBP),
A FREE and EASY way to deposit funds to your wallet,
SEPA transactions are usually handled the same day,
You can receive funds from any IBAN enabled bank account.
For customers from the EEA region or the UK, it should therefore be obvious to choose IBAN as your preferred deposit option to have your money processed fast as well as without any fee.
MiFinity Virtual IBAN – More Details
Some more things you might want to know about the virtual IBAN are the following:
Which BIC should I use when sending funds to my virtual IBAN?
When you create your MiFinity Virtual IBAN you will also see a BIC number. You can simply copy the details to your banking app then.
Can I have multiple IBANs?
No, that won't be possible. You can have only one virtual IBAN connected to your MiFinity account.
I have more than one wallet. Where will my funds be sent to?
Your funds will always be transferred to your default ewallet.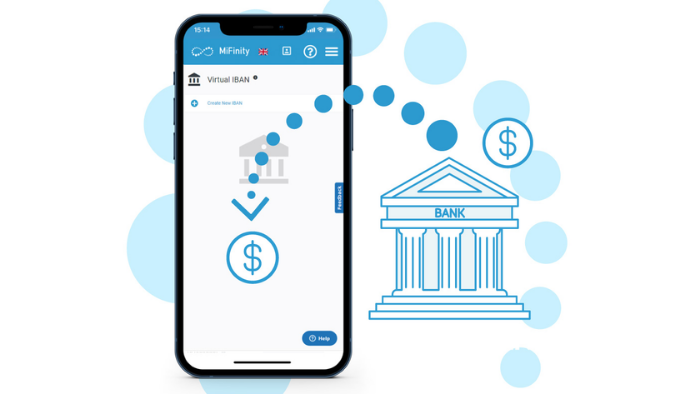 What are the limits I can receive via IBAN?
The limits depend on your account verification status and can be checked in your account. If your account was not fully verified yet, we recommend doing this first. This step will automatically also increase your limits.