The AstroPay verification process is as effortless as their other sign-up procedures, and it can be completed quickly, especially with the assistance of eWallet-Optimizer. Once your account is fully verified, you will also enjoy a free Black VIP level upgrade and 1.3%+ cashback for all your deposits. That is way above the industries standard and therefore make AstroPay the perfect tool to build a passive income.
Let's have a look at the details about the process.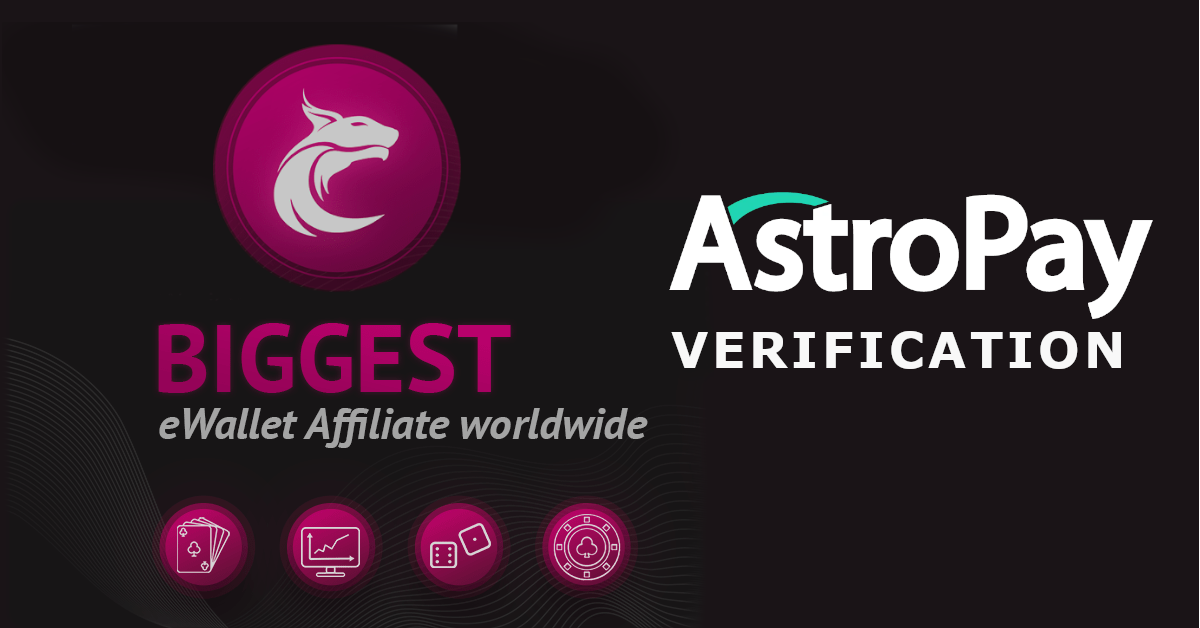 Benefits of AstroPay Verification account and eWO Partnership:
  A FREE BLACK VIP Upgrade,

 1.3% Cashback (1% through VIP system + 0.3% from us),

  FAST Verification (12 hours),

  FREE deposit to your AstroPay account,

Access to eWO Loyalty Program, including many more benefits.
Create your AstroPay Account now to not miss any of those benefits.
Of course, you can also join us as eWO Partner and start referring new clients to generate a passive income stream. Just get in touch with us to discuss the details and find the best deal for you.
In general, you can use your account without a verification, but we recommend to directly verify your account to remove all restrictions, increase your limits and become a VIP user. It only takes a couple of minutes and will improve your AstroPay account.
Step-by-Step AstroPay Verification Guide
Login to your AstroPay account, go to the "My Account" and "Personal Information".
Choose "Validate your identity" to start the process.
Upload your verification documents (a focused picture of your ID and an address document),
(OPTIONAL) Some clients might also be asked for a selfie as an additional security check,
That's it. The AstroPay verification is finished, and your documents will be reviewed within 12 hours usually (only with eWO).
Once your verification was confirmed, the restrictions from your account will be removed and you can enjoy all benefits, including higher spending limits.
Do I have to verify my AstroPay account?
No, you can use your account without a verification too. However, you will miss many advantages by not verifying your account. Unverified users cannot have a VIP level, will have lower limits and can only make deposits and transfer, but not withdrawing their money.
We therefore highly recommend completing the verification process as soon as you have created your account, to not miss any of the great benefits they have to offer.