The MuchBetter MasterCard is one of the main benefits of your MuchBetter account. With the card, you have access to your MuchBetter account balance and can use it to withdraw money at any ATM easily or use it to pay on- or offline in any store that accepts MasterCard.
With this article we will give you a full and detailed overview about the MasterCard limits, fees, availability and all other benefits and important information.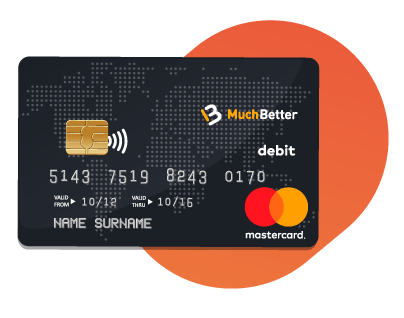 O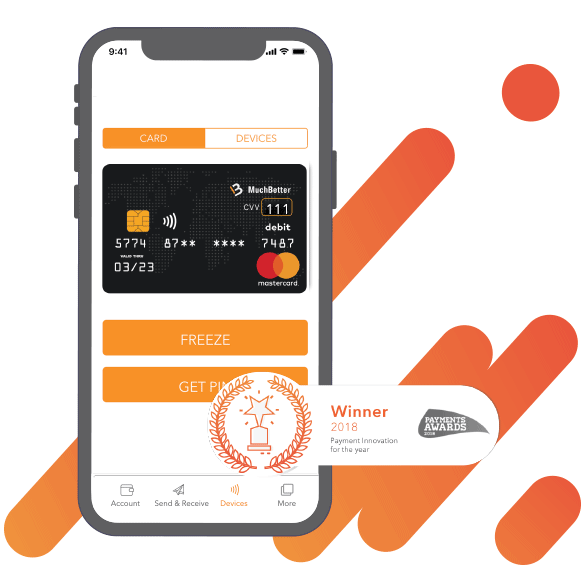 rdering the MuchBetter MasterCard is a fast and easy process and with just a few clicks you will be ready and just have to wait until it lands in your letter box.
Please keep in mind that you will have access only if your account is registered to an address in Europe. Unfortunately, the card is not available in all countries.
However, of course, it can be used worldwide at any ATM who accepts MasterCard or any Shops that accept MasterCard.
Just follow those step to order your MuchBetter MasterCard:
Sign-up your account through the MuchBetter homepage or mobile app.
Fully verify your account (only verified accounts are allowed to order the card).
Deposit at least 30 EUR to your MuchBetter account.
Open the "Devices" tab from the MuchBetter menu and select "Get a Free Card".
That's it! Your card is usually shipped within a few business days.
MuchBetter MasterCard Fees and Limits
As a verified customer you will get access to the completely free MuchBetter MasterCard. There is no annual fee applied and payments are handled for free as well.
MuchBetter MasterCard Fees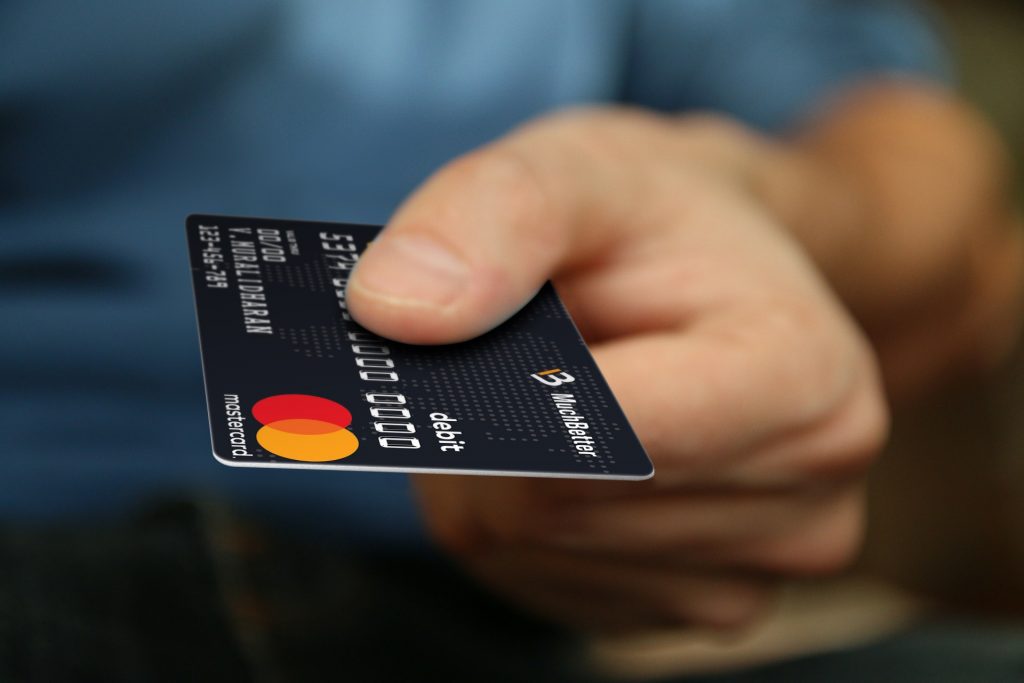 The only fees which apply to use the MasterCard are:
Withdrawing money from an ATM – 0.99%.
Currency conversion fee (FX fee) for USD/EUR/GBP – 0.99%.
The currency conversion fee for other currencies varies, and you need to check it from within your account first to get the correct price for your preferred currency.
For more information about the card, you can visit the MuchBetter website or our MuchBetter Fees overview page, where we have gathered some more details for you.
MuchBetter Card Limits
By default, the MuchBetter MasterCard limits are more on the low side. For example, the limit for ATM withdrawals is 300 USD/EUR/GBP (depending on your currency). However, you can quickly contact the MuchBetter Support Team to request an increase in the limits. This can be done directly through the mobile app and is usually handled shortly.
Please check the following tables with more information about the standard MuchBetter MasterCard limits.
ATM Cash Withdrawal Limits

Daily

30 days

365 days
ATM Cash Withdrawal Limits

Daily

30 days

365 days
Maximum Withdrawal Amount

300 USD/EUR/GBP

2,000 USD/EUR/GBP

20,000 USD/EUR/GBP
Maximum Transaction Amount

4,500 USD/EUR/GBP

22,500 USD/EUR/GBP

90,000 USD/EUR/GBP
MuchBetter MasterCard – Availability
MuchBetter offers their MasterCard only to customers from Europe.
This is the only restriction, and all other services are available worldwide. You can also use the MasterCard in any country, even if the card is not available there.
The following map shows you an overview about all countries where you can order the card:

MuchBetter- MasterCard