NETELLER was founded in 1996 and is owned and operated by Optimal Payments PLC (now Paysafe Group). Optimal Payments PLC has been publicly traded on the London Stock Exchange since its initial public offering in 2004, and their stocks rise over the last years consistently.
For a long time, NETELLER is already one of the major players on the eWallet market and one of the essential tools for all people who regularly use sportsbook, forex provider, online casinos, or poker sites.
On this NETELLER FAW we have gathered some of the most common questions and details for you to give you an quick overview about everything.
FAQ – Frequently asked Questions
Lets jump right into the details and have a look at some of the most frequently asked questions about NETELLER.
For any further questions, please feel free to contact us at any time. We are always happy to help.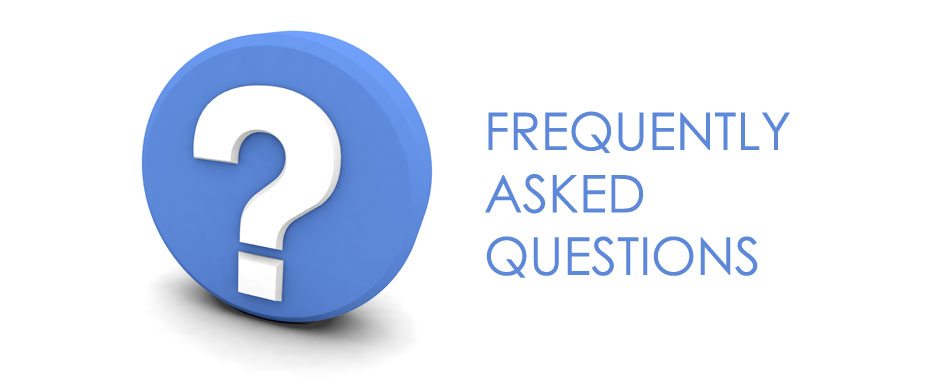 What is NETELLER?
NETELLER is an eWallet service that allows you to transfer money fast, safely, and in a cost-efficient way. NETELLER has been in operation for more than a decade in more than 200 countries and is one of the biggest money transfer firms in the world.
Using NETELLER services, you can access all your online funds easily with the Net+ Prepaid MasterCard, send money to friends, or pay at a wide variety of merchants worldwide.
NETELLER company background
NETELLER, with its headquarters on the Isle of Men, was founded in 1999 and is owned and operated by the Paysafe Group, formerly "Optimal Payments PLC" and is authorized by the Financial Conduct Authority (FCA) under the Electronic Money Regulations 2011 (900015) Act in London, UK. Since its IPO in 2004, Optimal Payments PLC is publicly traded on the London Stock Exchange.
Recent awards for NETELLER include the award for "Best Payment System for Affiliates" at the IGB Affiliate Awards 2014 and "Payment Solutions Provider Company of the Year" at the International Gaming Awards 2014. In recent years, Optimal Payments Limited has shown steady growth, for example, a massive +41% in fee revenue in 2013 alone.
With our eWallet-Optimizer service, you can be sure to make the most out of NETELLER and receive the most valuable benefits on the net.
To learn more about NETELLER, please check our NETELLER Review 2020.
NETELLER Registration
Please check our NETELLER registration instructions for the easiest and fastest way to register at NETELLER.
The complete process is fast and easy and with just a few steps you have signed up a new NETELLER account.
NETELLER Account Verification
The verification process will be handled with priority for our clients, and usually, you can expect an update within 24 to 48 hours.
To finish the process, the following documents are needed:
A copy of your passport or ID card.
An address verification document like a utility bill or bank statement.
A selfie with a unique code provided during the verification process.
The verification
NETELLER Security
Nothing is more important to eWallet users than dealing with a reliable company that pays great attention to account security.
NETELLER Fund Security
As a UK Financial Conduct Authority (FCA) authorized company, NETELLER is required to hold 100% of customers' account balances in separate trust accounts.
Other NETELLER Security Measures
NETELLER has put various security measures in place to protect the customers' accounts against unauthorized access and abuse, for example:
A dedicated information security team.
128Bit encryption security.
ERTMS (electronic real-time monitoring systems) that monitor member activity and transactions in real-time.
3D secure on credit cards (NET+).
In house compliance and security teams dedicated to monitoring fraud.
Fraud Guarantee to member funds in the account.
NETELLER regularly blog to their members and notify customers on security tips to keep their NT member account safe.
Optimal Payments is an FCA approved and is a publicly listed company on the London Stock Exchange– this means we are accountable to our shareholders, members and are highly regulated from a financial and legal perspective (this means they have to operate under regulated laws and cannot just close up shop and not refund your money).
NETELLER security site encryption: The NETELLER website is protected by HTTPS with a TLS_RSA_WITH_RC4_128_SHA 128-bit key.
NETELLER Security VIP Guarantee
For VIP members, NETELLER offers a VIP Fraud Guarantee, meaning NETELLER will reimburse you in the case of direct financial losses because of unauthorized activity or access in your NETELLER account.
NETELLER VIP Program
The NETELLER VIP Program is a great tool to give you access to many benefits:
Increased limits.
Lower fees.
Collect loyalty points for a transaction and redeem them for cash prizes or other items.
Special bonuses.
Access to VIP Support.
Free MasterCard and ATM withdrawals (EU only!).
A detailed summary of the NETELLER VIP Program you can find on the NETELLER VIP Overview.
NETELLER Affiliate
If you want to bring new clients to NETELLER to generate a passive income, the NETELLER affiliate program might be the perfect tool for that.
With benefits like:
Up to 20% revenue share.
Commission payments for one year.
Access to marketing material.
You should make sure to take a closer look at that. A detailed summary you can find on the NETELLER Affiliate page, and for further questions, just contact us .
NETELLER Support
NETELLER offers different channels to get in touch with them:
By email.
Through social media.
Live chat (exclusively for VIP customers).
The contact form on the website.
The response times for the standard support can sometimes be slow, and usually, you can expect an update within 1-3 business days. Once you reach VIP status, you will have access to priority support, which much be. Check our NETELLER Support page for more details.
NETELLER Crypto Currencies
Crypto Currencies are becoming a more important topic these days. However, due to the complexity of this, we recommend checking our detailed NETELLER Crypto Review for all details about selling and buying cryptocurrencies with your NETELLER account.
Please also note, this feature is not available to all countries yet. If you cannot find the "Crypto" menu in your account, it, unfortunately, is not available to you, however.
NETELLER Mobile App
NETELLER offers a user-friendly and easy to handle the mobile app, which gives you access to all features. Check your account balance, send money to your friends, or make deposits to merchants from any place in the world by using your mobile device. Even account verification is possible through the app.
For further details including screenshots, please check our NETELLER App page.
We hope this NETELLER FAQ gave you a good and detailed overview about the most common questions and helps you to understand how NETELLER works and how you can easily start using it.
Of course, more questions are possible, and if there is anything you need to know which is not answered here or on any of our detailed NETELLER pages, please get in touch with us. We are happy to assist with any questions and help you to sort it out.