Discover the amazing world of AstroPay and start your AstroPay Registration now. AstroPay is  a top-notch e-money transfer service that has witnessed phenomenal growth throughout its journey. The secret behind its success lies in the unbeatable combination of highly secure transactions, lightning-quick processing, and an extensive array of services. Should you aspire to become one of the esteemed AstroPay VIPs, the first step is a simple registration process.
Today, our focus is on guiding you through the process of registering with AstroPay.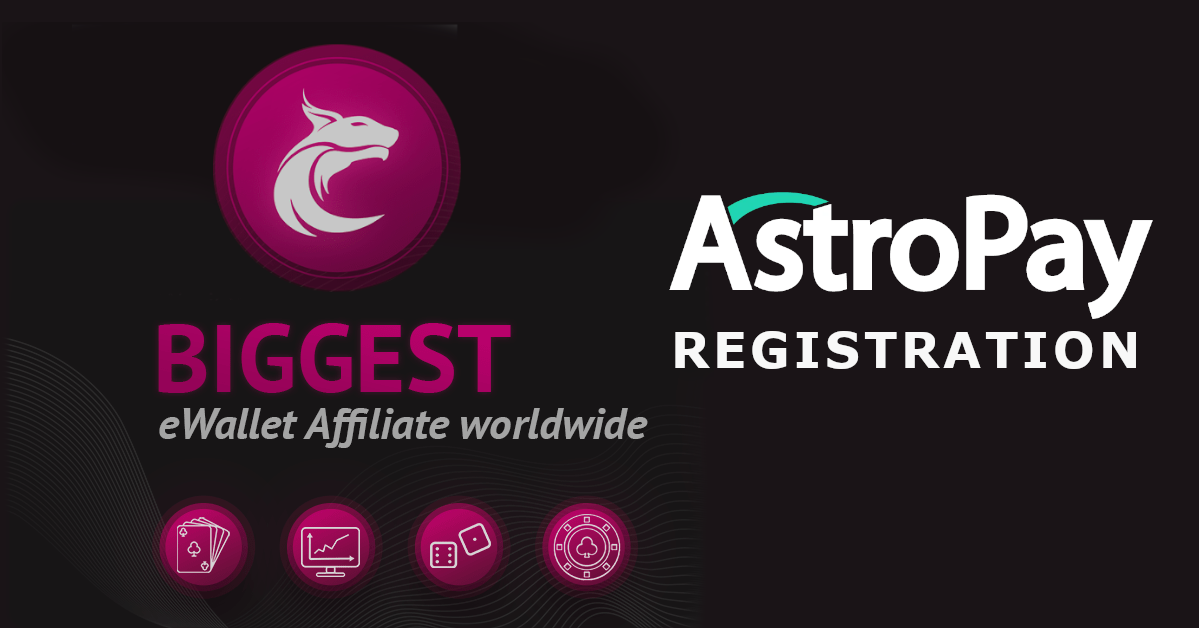 Benefits of AstroPay Registration account and eWO Partnership:
  A FREE BLACK VIP Upgrade,

 1.3% Cashback (1% through VIP system + 0.3% from us),

  FAST Verification (12 hours),

  FREE deposit to your AstroPay account,

Access to eWO Loyalty Program, including many more benefits.
Create your AstroPay Account now to not miss any of those benefits.
Of course, you can also join us as eWO Partner and start referring new clients to generate a passive income stream. Just get in touch with us to discuss the details and find the best deal for you.
AstroPay Registration Process
AstroPay has designed the registration procedure to be user-friendly, setting it apart from similar services. Although slightly unique, it remains straightforward and hassle-free. The following information will be subject to verification at a later stage, so ensure accuracy:
Your personal E-Mail-Address,
A valid phone number,
Your date of birth,
Your first and last name.
Now, let's dive into the steps for creating your very own AstroPay account:
Use the eWO Sign up link to start your account creation.
Enter your phone number and area code.
Enter the code (Two-Factor Authentication) you received to your phone,
Create a secure password and follow the instructions listed on your screen,
That's it! Just wait for the confirmation mail now.
Once the confirmation email is successfully delivered to your inbox, you can proceed with the account verification process, granting you access to the full features of your AstroPay account in no time!
Registration Process Screenshot (click to enlarge)
Creating an account with AstroPay is a straightforward task, granting you swift access to all its exceptional benefits. If you encounter any challenges during the registration process or have any general questions about AstroPay, please don't hesitate to reach out to us. Our dedicated support team is always here to assist you and resolve any concerns you may have. Feel free to contact us at any time. We're eager to help.