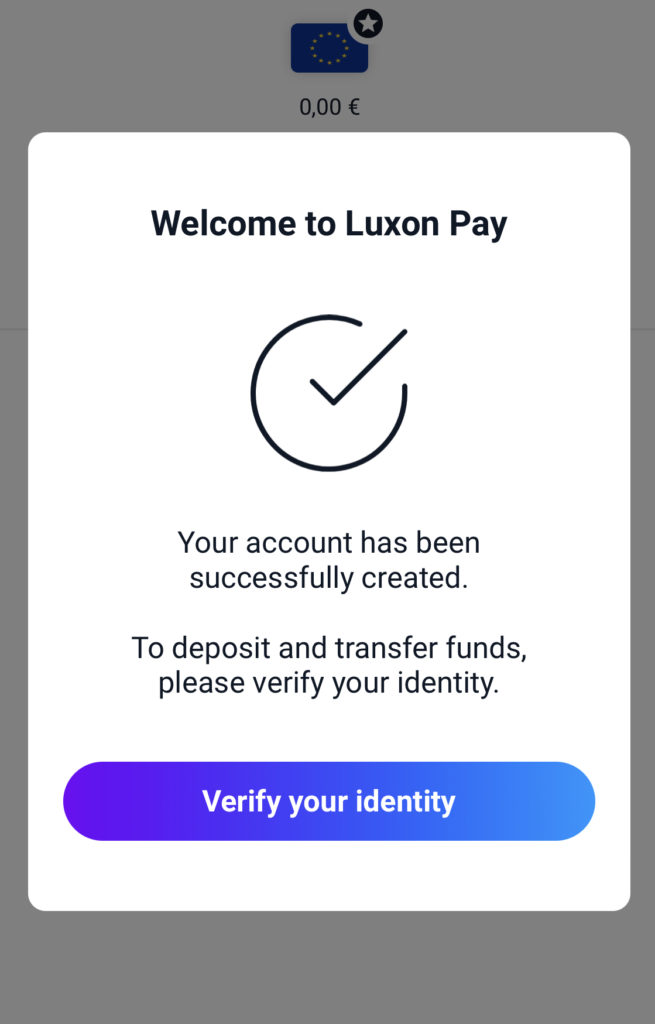 LuxonPay Verification is an important step to use your account without any restrictions and enjoy all its benefits. With our quick LuxonPay Verification guide we will show you the process including some screenshots to make it easy to follow the step-by-step guide.
By following the instructions below, your account will be verified within 24 hours in most cases. We recommend to download the LuxonPay App from the Google Play Store or the iOS app from Apple. This will make the LuxonPay Verification process much more comfortable and easy.
Verification – Step by Step Guide
Download the app and login to your account.
The free app is available on Android and iOS platforms and can be found in the Apple app store or Google Play store,
IMPORTANT: Please make sure to register your account with our Luxon Pay Registration link before you download the app to make sure the tracking did work.
Click the "Verify your Identity" button followed by the "Verify now" button in your mobile app,
Select the document type you wish to provide to verify your account (passport, driver license, identity card)
Follow the instructions in your app and scan the front & back side of your document and afterwards make a selfie with your mobile device.
Your provided documents will be uploaded and checked the LuxonPay verification team.
Usually the Verification process will be done in a few hours and confirmed with a notification through your app and an e-mail. Once you verification was confirmed the restrictions from your account will be removed and you can enjoy all benefits.
No LuxonPay Account yet? Check our LuxonPay Registration Guide to sign-up your account now.
As you can see, the LuxonPay Verification Process is fast and easy and usually you will not run into any problems. If you have still any further question about the LuxonPay verification process or want to learn more about the LuxonPay eWallet provider in general, please contact us . We are always here to help and will try our best to help you sorting out all issues.