bet365 – Deposit and Withdrawal Issues
During the weekend many partners and clients experienced issues with their bet365 deposits and withdrawals. At first, only clients from Russia, Ukraine and Kazakhstan were affected, but currently it seems like UK, Ireland, Spain, Chile, Peru and Uruguay are affected as well now.
Even though this sounds permanent, according to different sources this is only a temporary issue. However, we don't have any further information how long this can take, but we hope there will be a solution soon.
Of course we will let you know as soon as we receive any update about the situation through all our channels (Facebook, Instagram, Twitter and your personal feed in your dashboard. So, please check frequently to not miss any updates.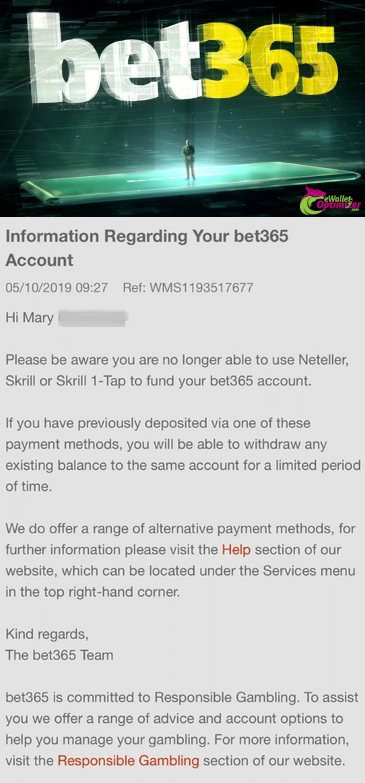 If you have any questions about the situation, please feel free to
contact us
or send us a message through
Facebook Messenger
. We are always happy to help.
Become an eWO affiliate partner and earn monthly commission
If you want to start referring Skrill, NETELLER or ecoPayz clients yourself and become a happy and successful affiliate partner, please contact us . We are happy to prepare everything for you, so that you can start earning commission for all deposits of your referrals. We will provide you with personal affiliate links and your own personal eWO Dashboard where you can easily check your commission daily, get free VIP upgrades for them and refer sub-affiliates to us to earn even more.

For any further questions about the bet365 NETELLER Skrill issues or our eWO affiliate partner program, please do not hesitate to get in touch with us.