eWallet 2nd Currency – How do I open it correctly?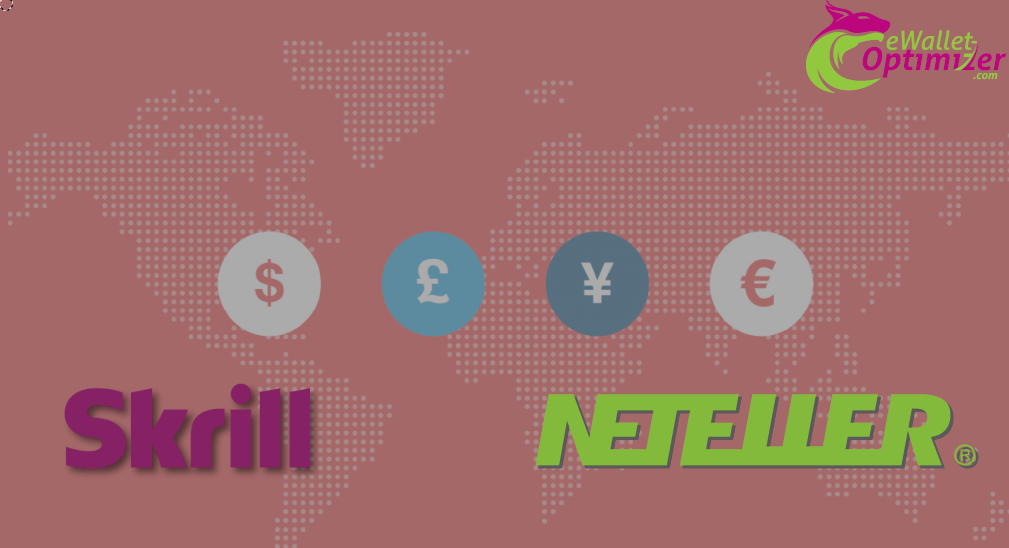 As you already know we offer the best conditions to our eWO clients for their Skrill and NETELLER accounts. One of the major benefits are the free VIP upgrades and lower requirements we offer for our clients and partners. Starting with reaching the silver VIP level you will be allowed to open a Skrill 2nd currency account and NETELLER additional currency account.
However, it is important to follow a few simple rules to make sure that the 2nd currency account will be connected to us as well as this does not happen automatically.
The following guide will give you all details about the process and also shows all benefits related to our VIP upgrades.
eWallet 2nd Currency – Who is eligible for a 2nd currency account?
NETELLER
To enjoy the a 2nd Currency account for Skrill and/or NETELLER you need at least the silver VIP status. With our special deal for you can become a Silver VIP after transferring only 7.500 USD instead of the standard 50.000 USD for regular non-eWO users. Besides the 2nd currency there are much more benefits of course. Once upgraded to Silver VIP you enjoy all privileges listed below:
3,300.00 USD daily ATM cash withdrawal limit (NET+ MasterCard only available to EU customers).
Highest transaction limits – 50,000 USD / transaction (no daily, weekly & monthly limits anymore).
FREE 2nd currency account.
9,000 Anniversary reward points.
Lower Currency conversion fees of 3.19%.
ATM withdrawal fee 1.75%.
Free Person to Person (p2p) money transfers (except Bangladeshi users with 1.45% fee).
Free Net+ Prepaid Mastercard shipping & handling fee.
Skrill
Skrill Silver status is easy with us too. You just need to transfer 5.000 EUR to  registered merchants within any 30 days and request your upgrade on our Skrill VIP page afterwards. Your account will then be upgraded to silver VIP within 24 hours usually. In addition the following benefits will apply once silver VIP was reached:
Priority bank uploads.
FREE 2nd currency account.
Dedicated 24/7 VIP Care.
Free Person to Person  money transfers (except Bangladeshi users with 1.45% fee).
Bank withdrawals for free.
Lower FX fees 2.89%.
1,500 EUR daily ATM cash withdrawal limit.
Guaranteed limit increase.
No overall account limits.
It is safe to say, reaching Silver VIP will give you access to some great benefits and is definitely something you should make sure to reach as fast as possible.
eWallet 2nd Currency – How to open correctly

Unfortunately, if you have registered your first Skrill or NETELLER account with us, your 2nd account will not be added automatically if you do not use our sign-up links again. We will also not be able to add it manually later on in most cases. Therefore it is highly important to make always sure that you use our Skrill and
NETELLER registration link
also for your  second (multi-currency) account so you don't miss your eWO Bonus earnings.
If you are a Silver, Gold, Diamond or Platinum  VIP and wish to open another account in a different currency, please follow the procedure below:
Use our NETELLER and Skrill registration link.
Open your second currency account with different email address.
Complete the registration form ensuring you select a different currency for your secondary account.
Verify your multi-currency profile.
Contact the Skrill and NETELLER VIP Teams with the email address of both your old and new account and we will link them, giving the same privileges.
You will then be able to add the same credit cards and bank accounts to all linked accounts.
Register your second account in your eWO account.
Become an eWO partner and earn monthly commission
If you want to start referring new Skrill, NETELLER or ecoPayz clients and earn commission for all their deposits we are happy to provide you with personal affiliate links and your own eWO Dashboard. Check your eWO Bonus and commission earnings, refer clients, get free VIP upgrades for them and much more.

Please contact us for any further questions. No matter what if it is about your eWallet 2nd Currency accounts for NETELLER and Skrill or for any questions about our eWO Bonus or eWO Partner Program and our Dashboard.