The eWO Mobile App for Android is here
You asked, we listened and are proud to present the much requested and anticipated
eWallet-Optimizer Mobile App
for Android devices.
Our aim has always been to make our users and partners' experience better and while we already had a fully responsive mobile version, it was time for the next step. We are pleased to announce that the eWO Android App is now available for all phones and tablets in the Google Play Store as of today.
No matter where you are now, you can have your dashboard always in your pocket to quickly check your progress, new referrals or simply request a VIP upgrade with only 1 tap.
Also you will receive push notifications for your referrals and VIP Upgrades as well as important news and updates. Sounds good?
Let's have a look at some more details to find out how you can benefit from the new eWallet-Optimizer Android App and how much easier it will be to navigate through your eWO Dashboard from now on.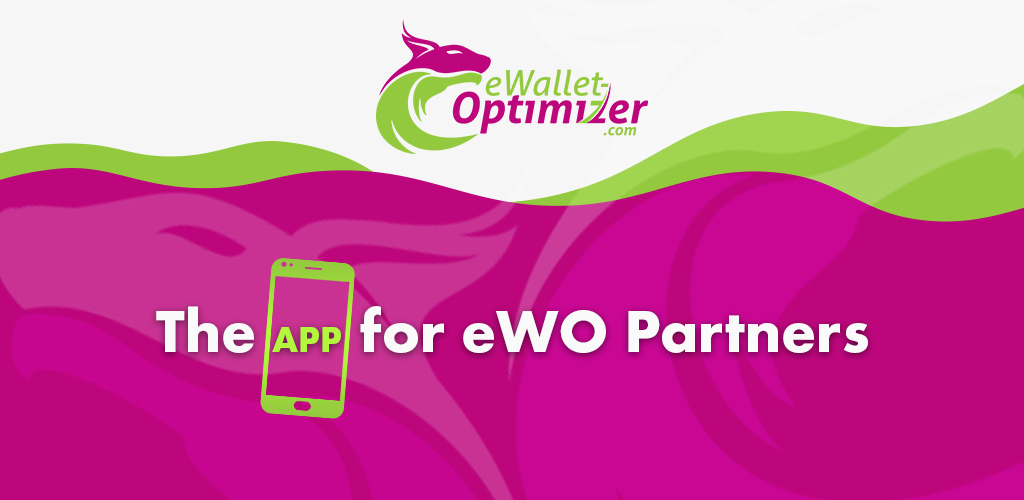 eWO Mobile App – Who can use it?
Every client or partner of us can download the
free eWO Android App from the Google Playstore
, install it to his Android device and access his eWO Dashboard with it. It only takes you 1 minute to set up your eWO dashboard for your phone or tablet.
Currently it is only available for Android – if you also would like to see our app for other devices too, please contact us with your feedback. We are happy to keep that in mind and will check to support other platforms as well.
You don't have your personal eWO Dashboard yet? Then it for sure is time to sign-up your account today to also use the benefits of our new eWO Mobile App.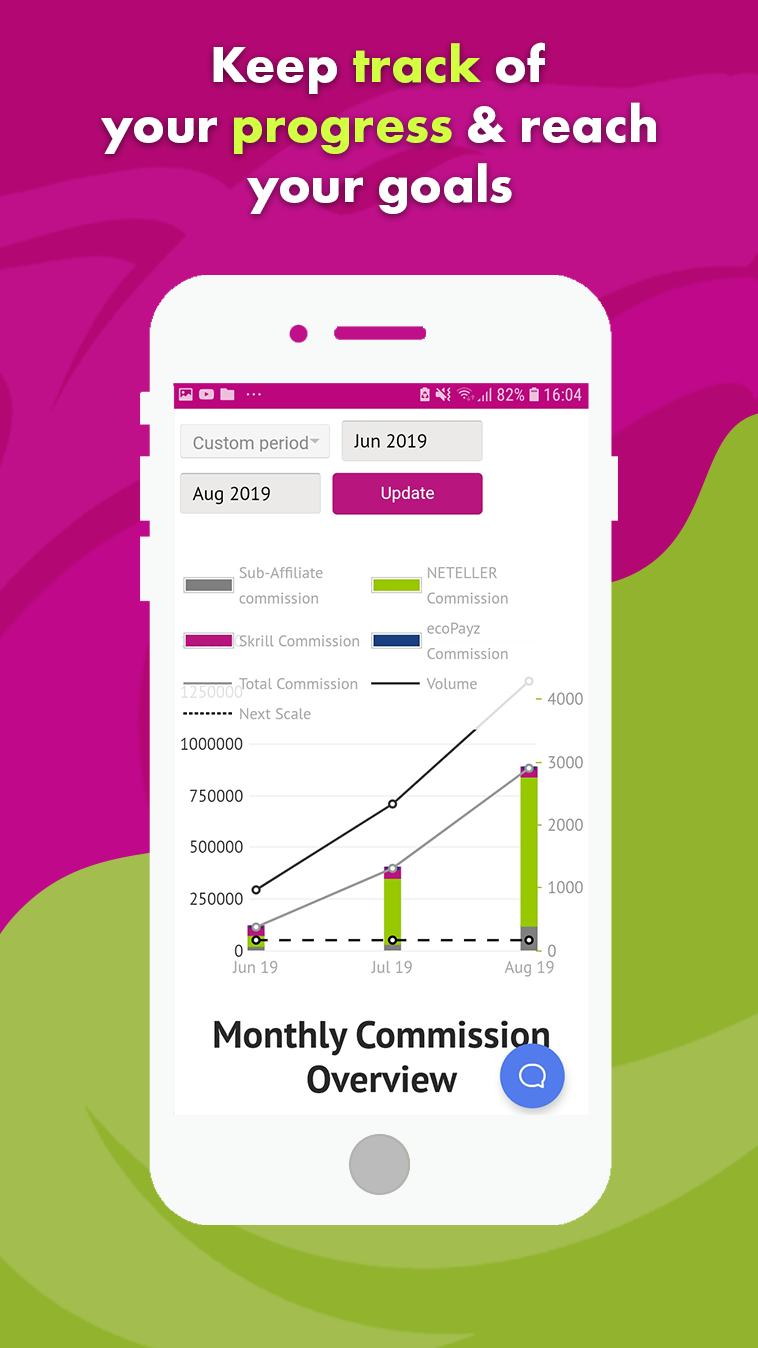 eWO Mobile App – Features & Benefits
Being an eWO Partner you get access to a Personal Dashboard so you can keep your self posted for your overall commission, monthly earnings, daily statistics and sub-affiliate volumes. Once you are granted with Partner status you can start enjoying our Loyalty program too and get more and more benefits based on your transfer volume.
Your personal eWO Dashboard is your greatest asset on your way to achieve the highest commission tiers and climb of the eWO Loyalty program to get the most out of it. Starting with the new eWO Mobile App you will now have the option to do all this from any place at any time. All you need is your mobile device.
You will now have full control and all information right with you in your pocket. We designed the eWO Mobile App to be as comfortable as possible withou loosing a single benefit from the already well-known and loved desktop version of your dashboard.
Time for a few screenshot to see what you can expect by using our mobile app:
eWO Mobile App – Push Notifications
The eWO Mobile App has many great features, but one of the best and important features are the
push notifications
. Once your daily report update is done or your VIP requests are handled, you will receive a push notification right afterwards, so that you know exactly when there is any progress. This will help you to speed up the communication with your clients without having to check the dashboard many times each day.
You will also receive a notification as soon as any other news is published in your eWO account about changes on the eWallet market or new promotions.
To receive notifications just make sure to activate it in your device settings to allow the app to send them. Of course you can also use your eWO Notification Feed from within your eWO Dashboard to get a detailed overview about all changes and upgrades.
eWO Mobile App – How to Download and Install
Getting started with the eWO Mobile App is a fast and easy process. Just follow this quick guide to get the eWO Dashboard for your pocket:
Download the eWO Mobile App from the Google Play Store.
Install the App to your phone or tablet.
Use your login details to login or register your first eWO Account.
That's it! You will now have full access to all features already. In case you signed up a new account and want to become an eWO Partner please contact us to be upgraded to partner. We will then take care of your account including your personal affiliate links and your personalized commission deal.
I am not a Partner or Client yet
You don't have your personal dashboard yet, but you want to start working with us and earn commission, easily request VIP upgrades, refer new friends and partners to us & earn some extra cash and much more?  Sign-up today and create your own account now!

Our support team will get in touch with you afterwards and prepare your account, so that you can directly start working with us. Once the account is ready you can also use the eWO Mobile App to control your account from any place, at any time.
If you have any questions about our new eWO Mobile App, your eWO Benefits or eWO Partner Program or anything else, please do not hesitate to contact us at any time. Our support team is also available through Facebook messenger for you where we usually can offer the fastest support for you.