We just recently announced the new partnership with Luxon Pay and are even more happy to present  the first exclusive promotion to our clients. Our latest promotion will help you to become a Luxon Pay "Noir" VIP which is the highest possible Luxon Pay VIP status you can get with your Luxon Pay account.
This article will show you how easy it is to become a Luxon Pay VIP member with eWallet-Optimizer. Let's jump right into the details.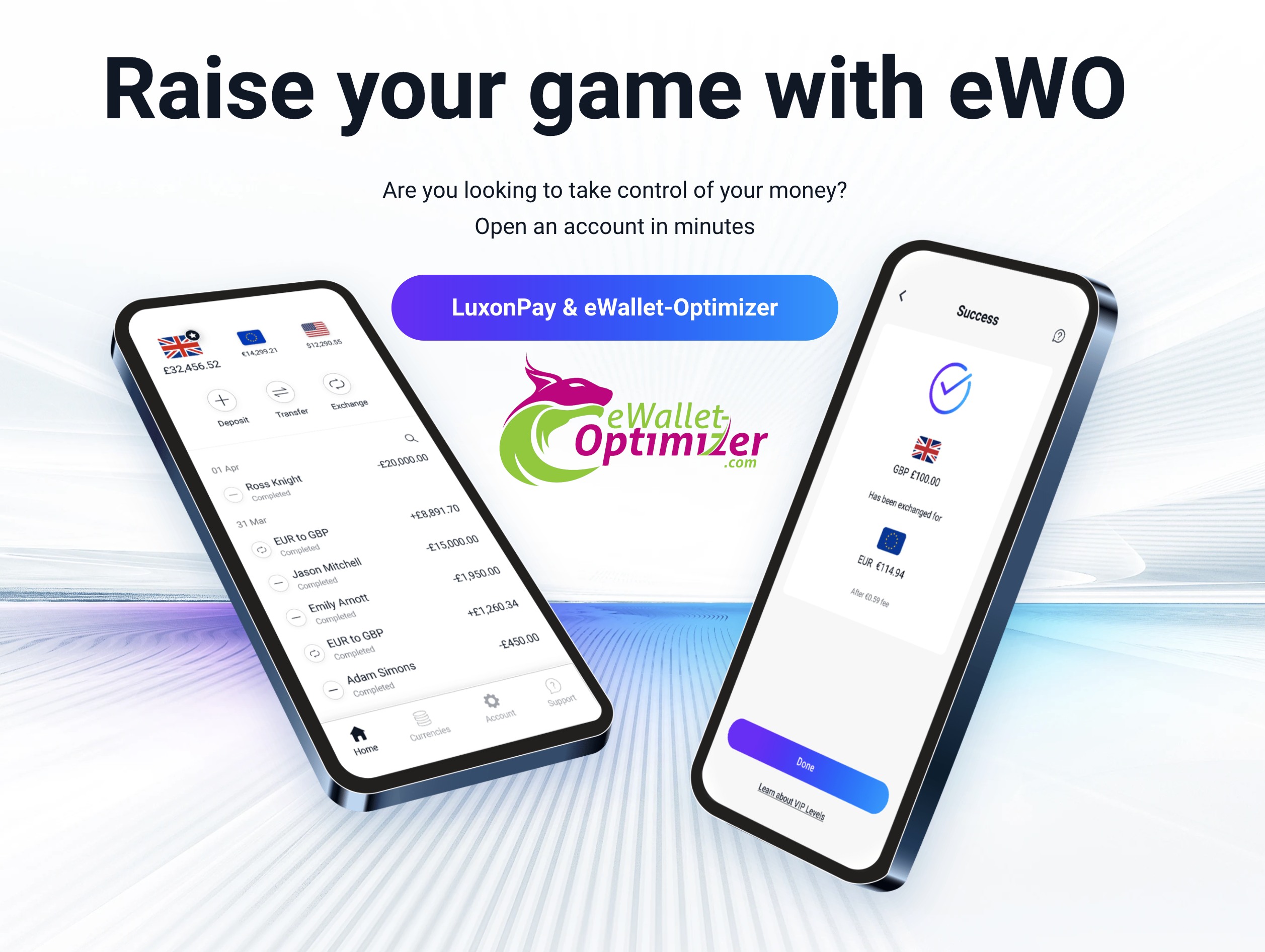 Quick Summary: how to register your new Luxon Pay account with us and become eligible for the fast VIP upgrade:
Use our eWO Luxon Pay registration link to create your new account.
You will be forwarded to their website where you need to enter your mobile number,  address, password and your personal details.
Finish the Luxon Pay verification process by providing an ID document, an address verification document and a selfie.
Deposit at least 100 USD or more and send us a quick message with your mail address.
Become Luxon Pay VIP within 24 hours through us.
More benefits through eWO can also be expected in the future, so make sure to use our registration link to not miss any of the future benefits.

How to easily become a Noir VIP?
The standard requirements to reach the highest Luxon Pay VIP level are 30,000 EUR (or currency equivalent) in merchant deposits within a quarter.
Exclusively for eWallet-Optimizer you can now become a Luxon Pay VIP by reaching only 100 EUR (or currency equivalent) in merchant deposits within a quarter.
That is a huge discount and almost everyone will be able to benefit from this promotion.
Sign up your account with the eWO Registration Link.
Verify your account and deposit at least 100 EUR or more to any merchant.
Contact us and request your Luxon Pay VIP upgrade.
How long will I keep my VIP Status?
You will keep the VIP status for the current and the next quarter.
For example: if you make an eligible deposit in May 2022 you will keep Noir VIP for the current quarter (end of June) and also for the next quarter (end of September). If you reach the eligible deposit in July 2022 you will stay VIP until end of December.
There is no easier way to reach the highest Luxon Pay VIP level. So make sure to not miss the chance.
Luxon Pay VIP Benefits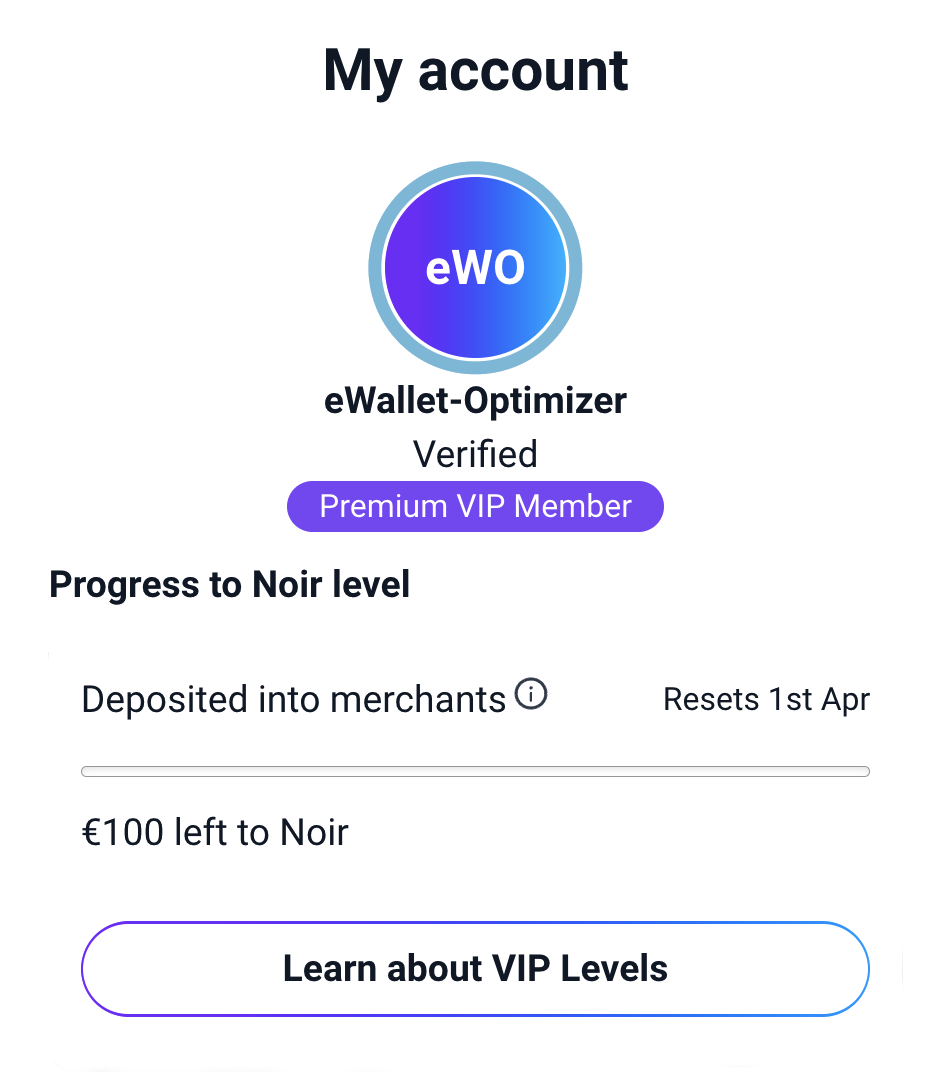 You will enjoy some huge benefits with Luxon Pay. We have summarized them all for you
Personalized eWO Support through all communication channels.
FREE Deposits to your account through all available payment options.
FREE Withdrawals from your account to your credit card or through SEPA/UK bank transfer.
FREE money transfer between accounts.
Quarterly based VIP System with 3 Levels.
NO currency conversion fee.
Live Event POS.
24/7 VIP Customer Support.
Of course we are in constant communication with our new partner to make sure to offer the best benefits on the market for you. We are excited to see what will come in the future and will inform you as soon as there are more good news.
Luxon Pay Merchants
A wide range of merchants offer Luxon Pay as payment option to their clients already. However, due to local regulations it might be not available to customers from all countries at all merchants yet. We therefore recommend to check your preferred merchants if you have Luxon Pay as payment option there.
To still give you a few more details the following table will show you some of the bigger and more popular merchants where it is available:
To not miss any news, please follow us on Twitter, Facebook, Instagram and subscribe to our Telegram News Channel where all Luxon Pay and other eWallet news will be published immediately.