Update
Update 25th September 2019:
The phone authentication is live now, but currently only for the following countries:
Bulgaria.
Canada.
Romania.
Ireland.
The Netherlands.
Sweden.
Norway.
Denmark.
More countries will follow step by step and we will of course keep you posted about the progress.
Please note: you will have the option to completely skip this step – however, we highly recommend finishing the authentication to avoid any issues later.
Skrill Registration Changes – Details

We already informed you about the PSD2 (Payment Service Directive) in our latest news and we now have an update for you from Skrill. Let's start with some good news: there are NO changes expected for NETELLER and ecoPayz in the near future. Of course, this can and most likely will change at some point, because all banks and payment providers are forced to increase their security. But we don't expect anything in the near future. As soon as there is any update for the other providers we will inform you accordingly.
However, for Skrill, the so-called "Stronger Customer Authentication" goes live on 24th September of 2019 which will add an additional security check for your login and your transfers. We have summarized all details here and will give you a quick overview of the changes and also why it becomes even more important to sign-up with eWallet-Optimizer.
Let's check out all the details: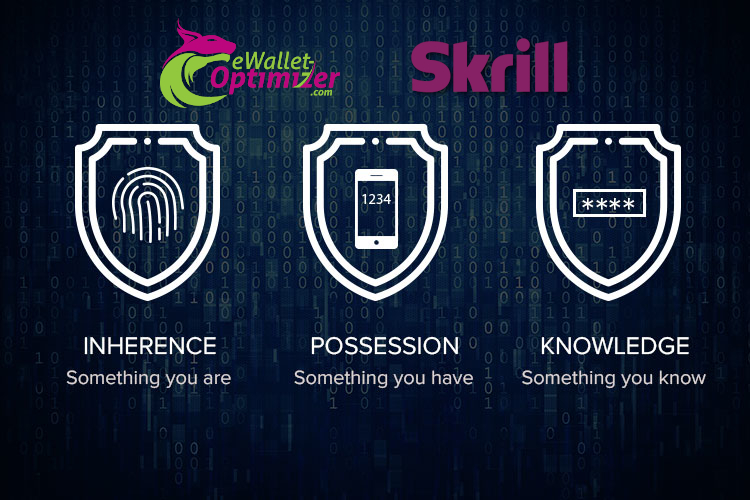 Skrill Registration Changes – What exactly changes?

The Strong Customer Authentication (SCA) basically forces Skrill to add an additional layer of security to their accounts to protect their clients. Skrill is now going to introduce this by adding an SMS Authentication to their accounts. SMS Authentication means that all clients have to enter a valid and unique phone number for their registration and will then receive an authentication code to this number which is needed to activate the account: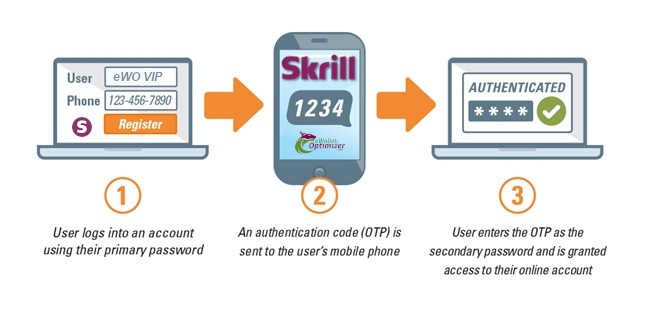 Besides that, an additional code is also needed for:
each time you log in to your Skrill account.
each time you make a money transfer, withdrawal, or deposit.
So basically all interactions with your account will need this code which you then receive by SMS. Therefore a valid phone number has to be used. However, for all eWO Clients & Partners there is of course some good news:
Please note, all clients will have the option to switch from SMS Authentication to E-Mail Authentication after the account creation.
This new SMS/E-Mail Authentication will also replace the old 2-factor authentication. So, once you have set up the new feature the 2-factor authentication code is no longer needed for your accounts.
Skrill Registration Changes – SMS or E-Mail Authentication

All clients have to use SMS Authentication to register a new account and there is no way around this step, but once your account is registered you will have the option to change the Authentication method. All clients can change from SMS Authentication to E-Mail authentication. So, you will still need a code for all interactions with your account, but this code will be sent by email then which is much more comfortable.
Please note that this will only after you make the appropriate changes in your Skrill account and can be done directly from within your account settings.
Skrill Registration Changes – NETELLER & ecoPayz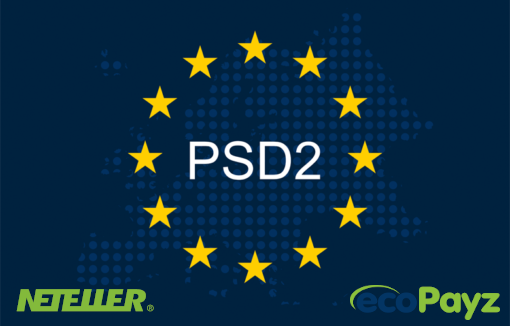 It is safe to say that changes can be expected by NETELLER and ecoPayz as well, but as far as we know at least not anytime soon. This means that anyone struggling with Skrill's measures should use NETELLER or ecoPayz instead for now. We will of course keep you posted about this and let you know as soon as we have any more details about NETELLER and/or ecoPayz.
If you do not feel comfortable using this additional SMS/E-Mail Authentication method, we highly recommend taking a look at NETELLER or ecoPayz instead as those can be used without it. With our eWO Program, you will also have some great additional benefits like increased limits, free VIP right after your verification, and lower fees.
Benefit from the best deal & the eWO Dashboard
Again, we are also happy to remind you to check our eWO Dashboard. Check your eWO Bonus and commission earnings, request VIP upgrades, refer new friends and partners to us & earn some extra cash, and much more.
You don't have your personal dashboard access yet? Sign-up today and create your own account now!

Please contact us for any further questions. No matter if it is about the Skrill Registration Changed or NETELLER and ecoPayz, our eWO Bonus or eWO Partner Program and our Dashboard. We are always happy to help