New NETELLER Verification Rules for Existing Clients
We were just informed by NETELLER that they have changed their verification process again. A few weeks ago, NETELLER already made some changes to their verification process for their new customers.
Now, existing customers will also have to go through an additional step to not risk any restrictions or limitations. The following article will give you a detailed overview about the changes and what you have to do to fully verify your account.
New NETELLER Verification Rules – What exactly is changing?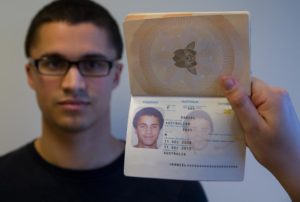 New NETELLER customers already needed to send an additional document to verify their account. Besides a passport/ID card and a recent address verification they also had to send a selfie of their face holding their passport next to it. NETELLER will now ask their existing customers for this selfie as well. That means, even if you have a fully functional and verified account now, you will still need to provide the selfie to avoid restrictions for your account.
To verify your account, NETELLER also offers a webcam verification, but to make it as easy as possible for our clients you can just send the seflie to us and we will take care of the rest. Your account will be fully verified within 1 business day. Just send the selfie to [email protected] and add your 12-digit NETELLER account ID in the subject line.
New NETELLER Verification Rules – What do I have to do now?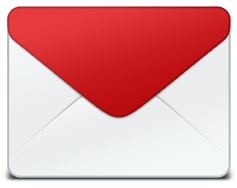 NETELLER will ask all customers for the selfie, but not all at the same time. The process started today and step-by-step all customers will receive a notifaction to verify their account with this extra step. Please make sure that all details are clear and legible and please also wait to send the selfie until you receive a notification from NETELLER.
All customers need to complete the additional step by 28th September and if no action is taken NETELLER will freeze your account. Therefore we recommend to already prepare your selfie to be ready and avoid any delay.
If you want to fully verify your account right away, please send the selfie to [email protected] together with your 12 digit NETELLER Account ID number and we will take care of the rest!
What about Skrill?
Currently there are no changes for existing Skrill customers yet. However, we are sure that Skrill will also change their policy at some point. We will let you know as soon as we have any further information about this.
The alternative – ecoPayz
Some customers might not feel comfortable with this new verification procedure or just want to use an eWallet without going through so much trouble. If you are one of those customers you should take a look at our free ecoPayz Bonus Program.
ecoPayz offers a fast and easy way to verify your account and a webcam verification is not needed. Compared to Skrill and NETELLER, you will also find lower fees (only 1.49% FX fees), a free MasterCard and the highest cashback offers on the market with a 0.6-1% eWO bonus every month.
Please contact us if you have any further questions about the new NETELLER verification changes, NETELLER in general or our free ecoPayz Bonus Program.