Recently we announced our Partnership with MuchBetter, the fresh and innovative payment provider.
MuchBetter is doing a great job to improve their product and provide new features frequently.
One of their latest news was about teaming up with the Swiss watch smart glass provider Winwatch to launch the MuchBetter Payment Watch which is an analogue payments steel watch with smart payment functionality.
With this article we want to give you a quick overview about this really great innovation which is clearly unique so far and also show you where you can buy their new watch.
Details and Benefits of the MuchBetter Payment Watch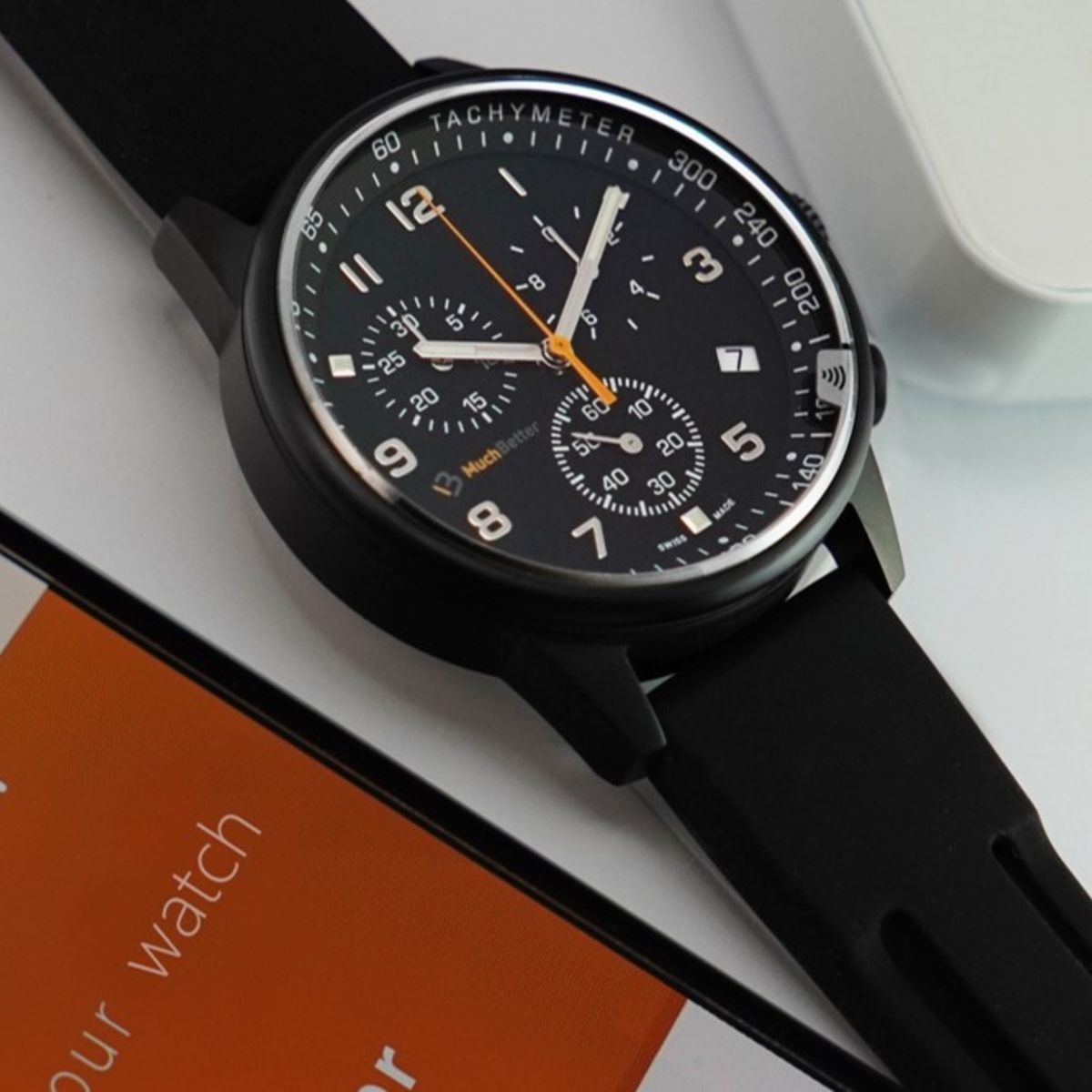 The MuchBetter Payment Watch offers you an easy an comfortable way to get contacless access to your MuchBetter funds. Like you already know the concept from credit cards with a contactless option, where you just need to hold your card in front of the payment terminal to make a payment, the MuchBetter Watch works the same.
It will allow customers to make secure contactless payments up to 45 GBP by just holding your watch in front of any payment terminal which does accept contactless MasterCard payments.
Together with their partner Winwatch they are the first company adding a payment chip (EMV) and antenna within the glass of a watch to bring this unique feature to its customers. Especially during the current COVID-19 pandemic contacless options are not only a comfortable way to pay now, but also to protect yourself.
Besides that the MuchBetter Payment Watch is also a really stylish accessoire looking great on your wrist for sure. If you are interested in buying the Muchbetter Payment Watch you can do this on the Winwatch MuchBetter page.
eWO MuchBetter Partner Program
Many clients and partners are really interested in promoting MuchBetter too and already contacted us about the eWO MuchBetter Partner Program. Therefore we are happy to announce that we are currently working on finishing everything for you and there will be a partner program coming for sure.
As soon as we have more details and any specific date we will of course let you all know, so that you can start earning commission with your MuchBetter clients too and enjoy all benefits of our eWO Loyalty Program.
For more details about it, please feel free to contact us at any time. We are always happy to help.
MuchBetter Benefits
Beside the MuchBetter Payment Watch MuchBetter offers lots of great benefits to their clients. Benefits like a free MasterCard and free money transfer option (p2p) are just two of them. Please check the following list to see all benefits that you will enjoy by signing up with MuchBetter. In addition you will also be able to join the eWO MuchBetter Partner Program as soon as we launch it.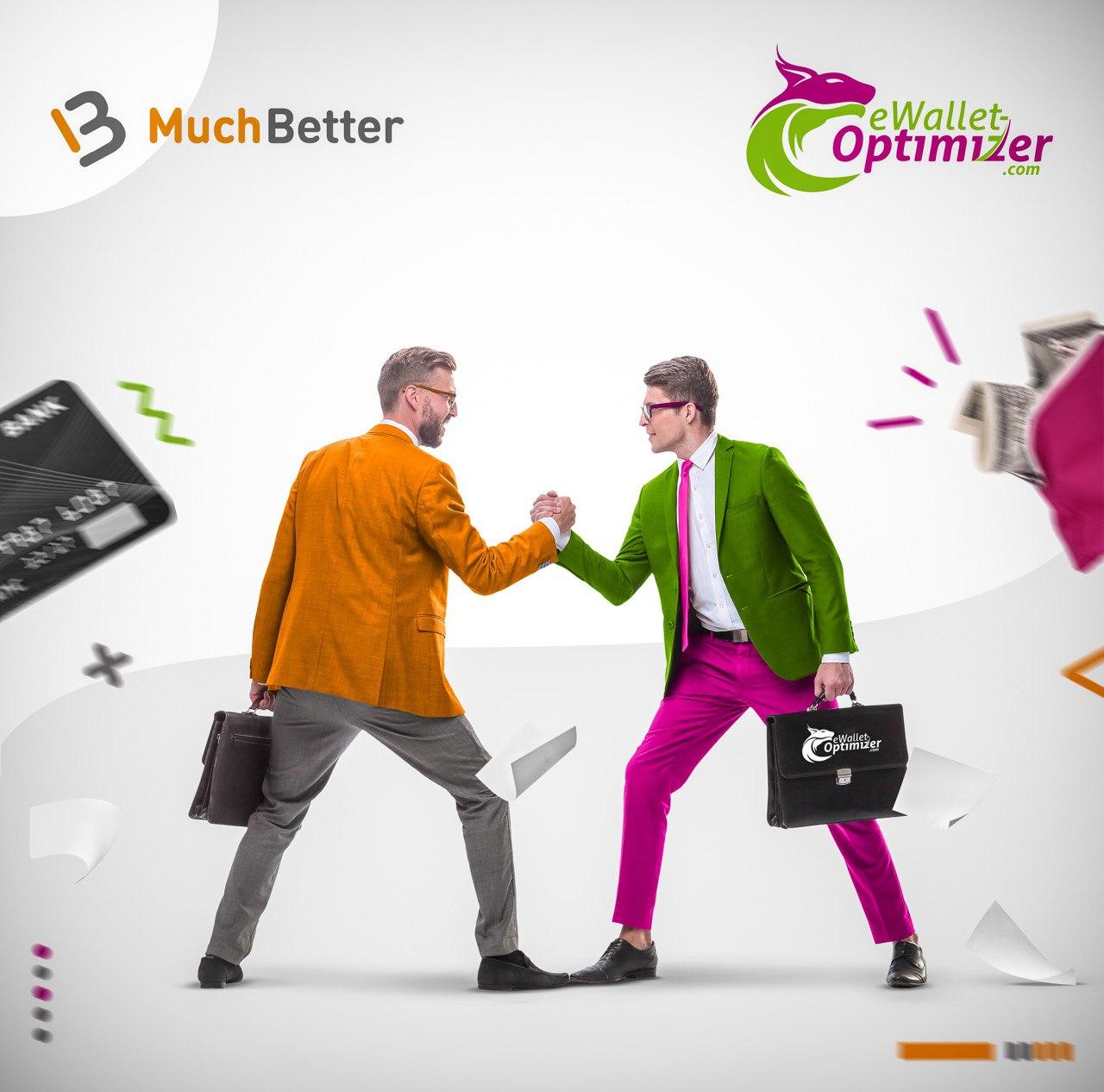 Let's summarize and highlight the main advantages with eWO:

FREE funding/deposit into MuchBetter to get started;


FREE p2p transfers;


FREE MasterCard after verification;


Very low fees;


Convenient & secure mobile app;


Availability in popular gambling sites;


Personal eWO live-chat Support;


eWO MuchBetter Partner Program to earn commission (coming soon!);


MuchBetter Payment Watch;


Additional eWO Bonuses and eWO Loyalty Program.

If you have any further questions about MuchBetter, our eWO Partner Program or special offers for MuchBetter, please do not hesitate to contact us .