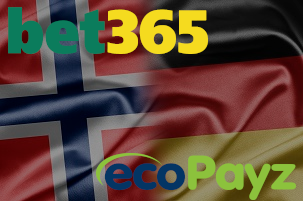 ecoPayz Norway is now available on bet365 and also has been launched in Germany.
This is great news for all clients from those countries and we are really happy that ecoPayz now becomes THE best alternative.
As of now all clients from Germany and Norway can use ecoPayz as deposit and withdrawal option for their bet365 accounts and of course enjoy all benefits of our eWO Program.
We are also sure that ecoPayz is working hard on becoming available for more countries soon and of course we will let you know as soon as we have more details on any other country that might be added.
Quick Notes – bet365 and ecoPayz

bet365 has enabled ecoPayz for deposits and withdrawals in Germany and Norway.
Stay updated with us to hear news about the development and further countries.
Just make sure to use our ecoPayz Sign-up link or your personal affiliate link in case you are already a partner of us to not miss any of the ecoPayz benefits such as free money transfers, a free Gold VIP upgrade after verification and monthly benefits for all your deposits.
Will bet365 and ecoPayz be available in other countries?
For now only ecoPayz and bet365 can answer that question for sure, but we think it is safe to say that there will be more countries available at some point in time. Unfortunately, there is no time frame for that, but we will try our best to keep you updated about any upcoming developments.
However, if your country is not available at bet365 yet, we recommend to get prepared already and open your free ecoPayz account now. With this you will have time to get ready and fully verify your account so that you can start using it as soon as you are eligible to.

Is ecoPayz a good alternative compared to other eWallets?
ecoPayz is not just a good alternative, but THE best alternative nowadays.
They offer lower fees compared to other providers and have been on the market for over 20 years now and definitely one of the biggest player on the market.
The ecoPayz merchant coverage could be better in some areas for sure, especially in Forex, but for those merchants where you can already use ecoPayz it is one of the best options, especially in combination with our eWO Benefits Program and all the ecoPayz benefits that come with it. Besides that, ecoPayz is also constantly increasing their coverage and new merchants are added all the time.
ecoPayz Benefits with eWO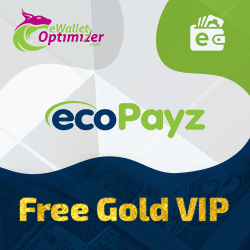 In combination with our eWO Program you can really optimize your ecoPayz account and enjoy lots of great ecoPayz benefits. Don't miss the chance to get the most out of your ecoPayz account by signing up with us. Here a quick list of all benefits for you:

Instant gold VIP Status with free MasterCard (EEA Region only).


Fully ecoPayz verified within a few hours, 7 days a week.


Easier Verification process (no selfie needed with us!).


Participate in the eWO Loyalty Program.


Additional & personal Support – 365 days a year.
For any further questions about the ecoPayz Norway Program, bet365 and ecoPayz or becoming an ecoPayz affiliate, please contact us . We are happy to help and get you started with your personal ecoPayz affiliate links, so that you can become part of the eWO Family.