On February 11, the ePayments suspended operations on its customer accounts at the request of the
Financial Conduct Authority
 (FCA). At the moment, users from all over the world cannot carry out any operations with the account: transfer funds, deal, deposit or withdraw funds, use their ePayments Prepaid card, or even just accept payments.
We completed some details about freezing accounts ePayments. Also, you find below information on some alternative payment solutions to keep your funds safe.
The FCA has updated the Financial Services Register for ePayments putting the following requirements for ePayments in place:
Institution to refrain from AIS or PIS for an indefinite period.
The eWallet Provider must inform customers.
They must not register nor on-board new customers.
They must not conduct business with corporate, individuals and/or freelancer customers.
Aside from updating the register, the FCA was not willing to comment further on the matter.
What happened to ePayments?
During the audit, the regulator identified violations, and payment service suspended all activities on customer accounts.
A message about the suspension of all user's activities was published on the official web-site of the payment system. Also, all users received letters with the same content.
On the February 11, 2020 ePayments Systems Limited ('ePayments') agreed with the Financial Conduct Authority ('FCA') to suspend all activity on its customer accounts. This decision was taken following a review, by the FCA, of ePayments anti-money laundering systems and controls, which identified weakness that required remediation.

We know this will be a very frustrating time for our customers. We apologise for any inconvenience caused and are working tirelessly to ensure improvements are made and accounts can be reactivated as soon as possible. During this improvement process, we want to assure customers that their funds are being safeguarded as normal. If you have any questions, please contact us directly.
As you can see, the company notified users that all user funds are safe, and after some changes and improvements to the service, work will be resumed – but when the accounts will be available again, it is currently unknown. Now you can find on the Internet many rumors about the reasons for freezing accounts, but the exact reasons for the claims of the FSA remain unclear.
What is ePayments?
ePayments Systems Ltd was created in 2011 and now it is the UK licensed payment provider. The company has permissions to open IBAN accounts, issue prepaid cards for individuals, businesses and online merchants. This payment wallet allowed you to create accounts in USD, EUR, RUB, and some other currencies. Customers can send money to employees and partners who live in other countries. Freelancers can get bank details and receive funds, even if the customer is not registered in this service.
Previously, the company also participated in the launch of the Digital Securities Exchange (DSX) crypto exchange service.
ePayments compared to other eWallets
This payment system is popular among users, so let's compare the conditions of ePayments with other payment solutions.
IBAN account
As an ePayments customer, you receive a European IBAN account for payment transactions in euros, and few payment systems offer this feature. Thus, you can use your account to pay and receive transfers as a regular bank account. This is especially convenient for freelancers and those who want to receive transfers from other countries.
MasterCard
ePayments users can order a prepaid MasterCard. Card delivery time is from 2 to 8 weeks. The cost of issuing a card is € 4.95, and the service is free. You can use the card for payments in stores for free, and withdraw money from an ATM, paying a fixed fee. And in comparison with other eWallets, it is inexpensive. Please note that MasterCards are not sent cards to countries outside the SEPA. The same restrictions apply to other popular eWallets.
VIP Program
Unlike other popular payment systems, this eWallet does not offer a loyalty program. Thus, customers have no way to improve the standard fees and limits for verified users.
Fees and Limits
In general, ePayments fees look attractive compared to other payment systems. Nevertheless, since there is no VIP system, fees are charged to all users equally, regardless of their activity and turnovers. And even for verified ePayments customers, pretty low limits apply compared to other eWallets. And users cannot increase the limits, as there is no loyalty program.
Availability
ePayments eWallet accepts a few merchants as a payment method. In addition, since this payment system does not have agreements with gambling resources, you cannot use this payment method directly. Nevertheless, if the merchant accepts bank transfers, it is possible to pay and receive funds in this way. However, for all transactions will be charged additional fees.
Security
The service does not offer additional security measures, such as two-step authentication. In addition, due to the latest news and the blocking of funds of all customers, users cannot be sure of the safety of their funds.
Conclusions of the comparison with other Payment Providers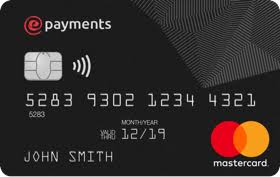 ePayments can be a good solution if you are interested in obtaining an IBAN account with a European bank to receive transfers. In addition, customers can use the Prepaid card to withdraw funds from ATMs and payments at POS. In addition, there are low fees. However, the limits are not the highest, and due to the lack of a loyalty program, users do not have the opportunity to improve the conditions for their account. Also, the payment system is not widespread and there is no integration with popular gambling sites. Importantly, users cannot protect their account with two-step authentication.
ePayment Alternative
If you need a reliable place to store your money, transfer and receive payments, move your money to Forex providers and other merchants, then muchbetter and ecoPayz payment systems are the best choice.
The fees are lower than for PayPal or other eWallet providers.
When you register eWallets with our eWO Loyalty Program, you will also have access to great benefits, such as quick account verification, free VIP statuses such as instant ecoPayz VIP Gold and special monthly eWO Bonuses.
In addition, you will have simplified requirements for VIP levels and you can always contact our qualified support team.
If you have any questions, please contact us , we are always happy to help.
Get your new eWallet with additional eWO Benefits