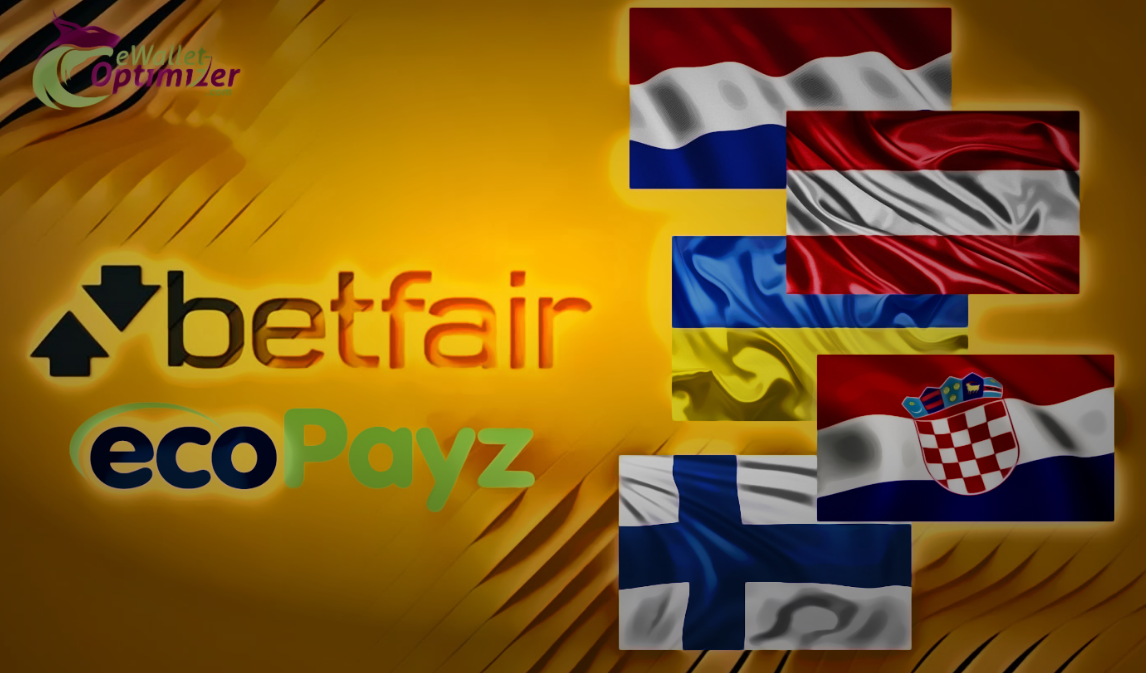 Betfair and ecoPayz started their business relationship in 2018. Until now only customers from Brazil, Germany, Japan, Mexico, Norway, Peru and Slovakia could use ecoPayz on Betfair, but now many more countries were added.
Betfair is one of the biggest merchants on the betting market and therefore we are really happy they now expanded their relationship with ecoPayz and make themself available to even more customers worldwide.
We have gathered all information about the new countries added and will also give you a quick overview how to really optimize your ecoPayz account by joining the eWO ecoPayz Bonus Program – including benefits like increased limits, free Gold VIP, monthly benefits and lower fees.
Quick Notes – Become an ecoPayz Gold VIP client:

Sign-up your account with our ecoPayz sign-up link or use your personal ecoPayz referral link from your dashboard.
Send your verification documents (copy of your passport or ID card and a recent utility bill or bank statement) by email to [email protected] including your account ID number in the subject.
Verification will be confirmed by ecoPayz directly and your account upgraded to Gold VIP within a few hours.
In case you want to become an eWallet-Optimizer partner and start referring your clients to us, please get in touch and we will help you to setup your personal eWO partner account including your own links.
Betfair and ecoPayz – Which new countries are available
The following table shows all countries which became available today and in addition all already available countries – in case your country is not supported yet, don't worry. ecoPayz is working hard to make it available to all countries. However, especially regulation issues in some countries can make it harder for example and the process might take a bit longer. eWO will keep you updated of course and let you know as soon as any new country is available for Betfair and ecoPayz:
New Countries
Austria

Croatia

Finnland

Netherlands

Ukraine
Already available Countries
Brazil

Germany

Japan

Mexico

Norway

Peru

Slovakia
To now enjoy all benefits with Betfair and ecoPayz, please make sure to use our ecoPayz Sign-up link to create your new account or get in touch with us for any further questions about ecoPayz or our eWO Loyalty Program.
ecoPayz & eWO – Optimize your Account
In combination with our eWO Program you can really optimize your ecoPayz account and enjoy lots of great ecoPayz benefits. The following overview shows a more details look at all benefits and as you should make sure to not miss those. In combination with our eWO Loyalty Program you ecoPayz account will become even better and show his full potential.
All eWO benefits

Instant gold VIP Status with free MasterCard (EEA Region only).


Upgrade to highest VIP status after reaching only 10,000 EUR in transfer to merchants.


Fully ecoPayz verified within a few hours, 7 days a week.


Easier Verification process (no selfie needed with us!).


Participate in the eWO Loyalty Program.


Additional & personal Support – 365 days a year.
The upgrade to highest VIP level also comes with some exclusive limits for eWO customers. Enjoy limits of more than 1 million for your deposits and for money transfer (p2p) which are not offered to regular customers.

ecoPayz Gold VIP & much more for your clients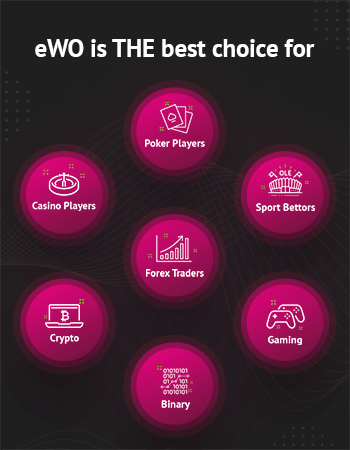 You work with customers from the new countries which are available at Betfair and ecoPayz now? You are well connected and have a good network of people who might be interested in using ecoPayz? Then our eWO Partner Program is the perfect choice for you.
Especially people from the poker, betting, forex or gambling communities can highly benefit from our program and it can be a great way for you to generate a solid passive income.
No matter if you want to refer on a bigger scale or only work with a smaller community, we can provide you the best possible deal for you as a partner and for your clients. If you are interested, please contact us to discuss your personal deal.
We will help you to get started as quickly as possible and setup your personal eWO dashboard including access to our eWO Loyalty Program.
Of course you can also contact us for any further questions about the ecoPayz Verification Process and the free ecoPayz Gold VIP Upgrade.