2019 Recap & Outlook to eWallet 2020
The end of 2019 is almost here so it is time for an outlook to developments for eWallet 2020.
We are looking back to a year packed full of changes and new developments.
While the news coming from the eWallet providers was not always good, we are very proud that we were able to develop and improve eWO even faster than expected.
We are looking forward to the new year 2020, new partners and even more positive developments.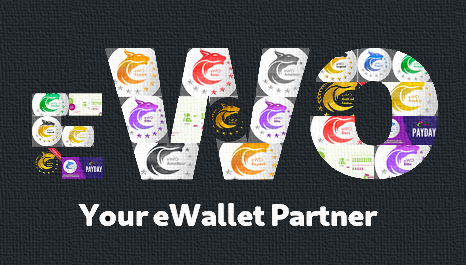 2019 eWO Recap
It was a great year for eWO, although the circumstances were difficult, and sometimes even tough.
Let's jump into the most important news of this year.
Most important Skrill & NETELLER Changes in 2019
Verification & Authentication Changes
Conditions have changed and there was a Skrill verification change and also for NETELLER verification.
A selfie with the date on a paper is required since 2019.
An additional authentication step has been added to Skrill which is now mandatory by phone or e-mail while logging in.
Skrill & NETELLER Fees Changes
The NETELLER and Skrill fee structure was changed several times in 2019.
The changes with the biggest impact happened in October 2019.
New NETELLER and Skrill accounts have a p2p fee of 20% (30 EUR/USD Min.) on their first transfer now.
VIP Changes
In November 2019, the new Skrill loyalty program was launched: Skrill Knect!
This program is great and very similar to NETELLER Reward Points: you are awarded points simply for using your account.
Country specific changes
NETELLER stopped working in the United States in July 2019 and p2p transfer fees were removed for Skrill users from the USA.
As eWO exclusively reported in December 2019, NETELLER and Skrill are now back in Brazil.
In addition Skrill introduced a multi-currency feature for most countries in October 2019.
Now it is not necessary to create an additional account to add a new currency anymore.
In August 2019 we wrote about the option to use your NETELLER MasterCard for deposits to Gambling and Forex providers.
ecoPayz Changes 2019
ecoPayz added some additional options in 2019.
And most important:
They remain with their old fees structure and p2p transfers are still for free with really low FX fees in addition.
We recently summarised the benefits of our eWO ecoPayz Program and are happy to see it being shared by ecoPayz on their own social media channels.
eWO Changes and new Features in 2019

In early 2019 we
officially launched the eWO Dashboard
for you.
You can now keep easily track of your referrals, your commissions, and your daily reports.
In addition, you can request VIP upgrades with one click, can get pre-payments, and check all the required data for a successful affiliate business yourself easily.
In May 2019 we launched the eWO Loyalty Program to even further reward our partners and clients.
Depending on your activities with eWO you now benefit from improved conditions, higher commission, additional services, and much more.
During 2019 we highly improved our support several times.
Not only did we improve the eWO infrastructure and technical environment heavily, but we are even more proud to be able to get some great talents to the eWO Team lately.
To try our fastest support channel and contact us on Telegram.
Please also make sure to subscribe to our Telegram News Channel to stay up to date with any upcoming changes.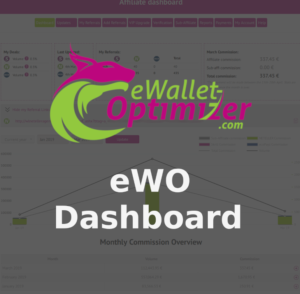 eWallet 2020 Outlook
There are some changes expected for the market of eWallet 2020.
The first changes will happen with the Skrill & NETELLER fee changes on the 15th of January 2020.
Besides the changes given by Skrill and NETELLER we will make sure to keep improving our services.
Therefore we decided to improve the eWO Loyalty Program even further and here are the first two of upcoming eWO improvements already:
Weekly Payments for eWO Regulars in 2020
Until now weekly payments were available for all clients and partners with eWO Grinder Loyalty status or higher (250,000 EUR monthly deposits volume).
Many partners already enjoyed it, but so many of you asked us to lower the requirements.
Therefore, we now decided to soon offer weekly payments for our eWO Regulars as well.
Starting from January 2020, all eWO Regulars or higher will automatically be available to our weekly payments which are usually processed Thursday or Friday of each week.
All you need to do is reach at least 100,000 EUR in merchant deposits within a month. You then get upgraded to eWO Regular automatically and you will enjoy our weekly payments.
Once you reach the eWO Regular status you will always keep the level for the current month AND the next month.
Then, please make sure they reach the requirements once again, otherwise, your status will be adjusted according to your monthly volume.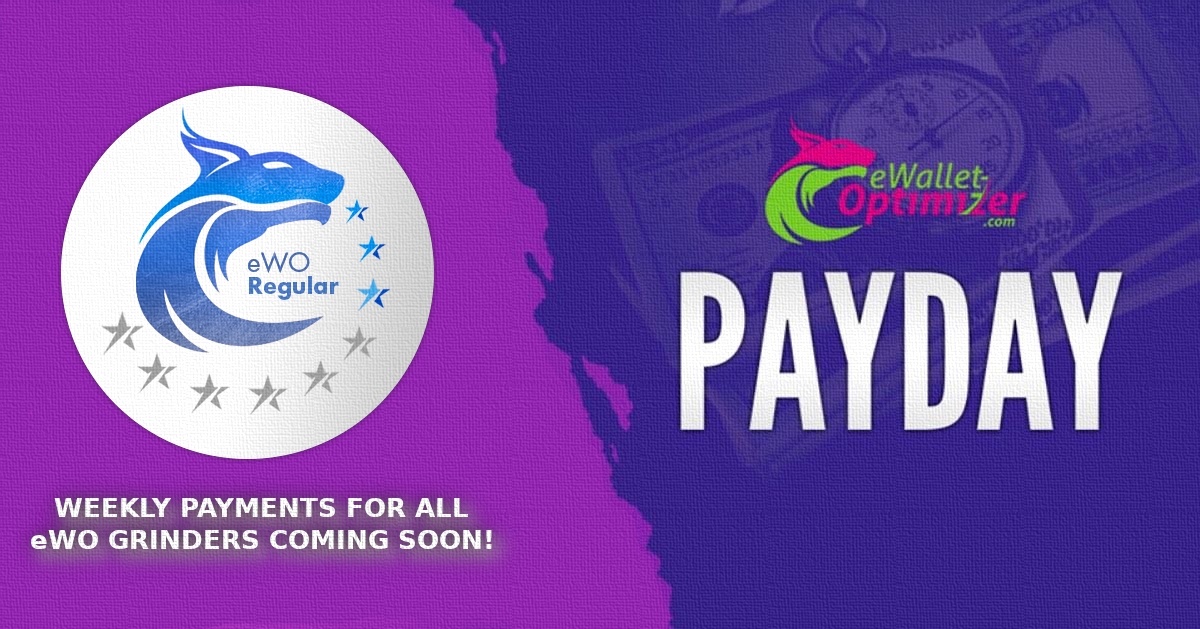 We know that some partners still prefer monthly payments.
If you reach eWO Regular or higher in January and you do not want to get paid weekly, just contact us and we will change it for you.
eWO Hall of Fame Bonus 2020
The eWO Loyalty System is the perfect tool to benefit even more with us and to increase your earning.
However, the greatest status of all is of course our "Hall of Fame" status which is specially designed to bring the most valuable benefits to our most active partners.
This status is a yearly status and once reached you will keep it for the current year as well as for the next year.
If you reach the eWO Hall of Fame status in 2019 you will keep the status for 2020 as well.
To then keep it for 2021 too you would need to reach the yearly requirements (25,000,000 EUR+) in merchant deposits again in 2020 again.
Here are just some of the benefits a Hall of Famer can enjoy:
you will get an additional HoF Bonus after reaching the status.
you will have access to free pre-payments
(request your commission to be paid at any time during a month).
you will have access to free money transfers between Skrill, NETELLER, and ecoPayz.
All clients and partners who already reached the Hall of Fame until now were already notified about it and will enjoy their bonus really soon. For all others, there is still some time left and we really hope more of you will join the Hall of Fame in 2019 or 2020.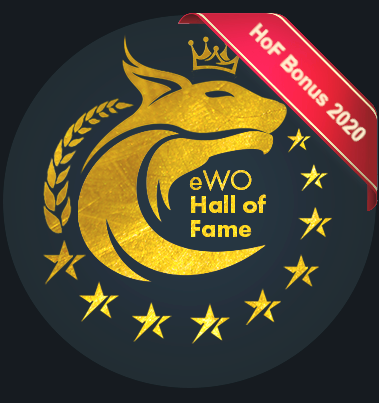 Support & Payments during Christmas Holidays

Please note that during Christmas holidays the overall response time can be a bit higher than usual.
We will try our best to get back to you as fast as possible and you can expect an answer within 24 hours.
However, NETELLER, Skrill, and ecoPayz are not working from 24th December to 26th December, so there will be no VIP upgrades possible during this time.
All requests will be handled on 27th December in the afternoon and your eWO Dashboards update accordingly.
For the fastest support, we highly recommend to use our Telegram Support Channel or Facebook Messenger.
There you can expect the fastest answer to all your request.
But of course, you can also send an email to [email protected] at any time.
Weekly payments will be processed as usual, but pre-payments won't be possible during the holidays.
The eWO Team wishes all of your a great time and enjoy the time with your family and friends!
Looking for a great and hopefully even better the year 2020.
Thanks for being a part of us!
All the best from Tobi, Chris, and the whole eWO Team.